Shaver's Creek Environmental Center features an array of birds of prey in our Raptor Center. We care for more than 20 hawks, owls, eagles, and falcons, which are visible in their enclosures to all visitors, free of charge.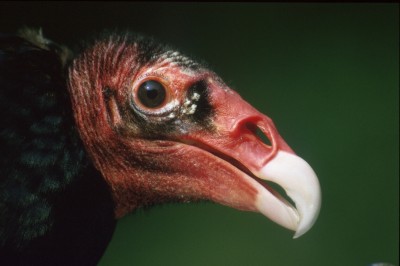 All of our raptors are considered nonreleasable; most have suffered a permanent injury, which means their survival in the wild is not likely, due to loss of ability to fly, catch food, tear food apart, or perform similar survival functions. Our Raptor Center staff cares for these animals, providing food and clean shelter, and uses them as educational ambassadors in our programs.
The public is invited to visit Shaver's Creek on the weekends in April through November for Meet the Creek, a free public program where an interpreter answers questions and presents several birds to the public, giving you an up close look at the birds out of their enclosures.
Our current roster of resident raptors includes Bald Eagles, a Golden Eagle, Great Horned Owls, Barred Owls, Barn Owls, an American Kestrel, a Turkey Vulture, a Red-Tailed Hawk, and more. Check out these Bird Biographies for more in-depth information on our birds.
Work-study, internship, and volunteer positions may be available for people interested in working with the birds. Please contact the Raptor Center Director for more information.