Welcome to the Shaver's Creek blog! The entries here are posted by staff, interns, and volunteers, and aim to keep you informed about the programs, updates, and natural history happenings here at the Creek. Enjoy!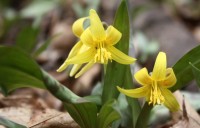 Jack-in-the-Pulpit (Arisaema triphyllum) can already be seen along Black Walnut trail. A relative of skunk cabbage, both Arums prefer damp soil and contain calcium oxalate crystals that make consumption and digestion ...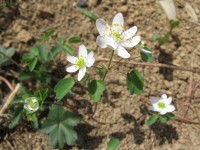 With the unseasonably warm temperatures that have descended upon the region many wildflowers have come into bloom over the past week. Today Trout Lily and Rue Anemone are blooming on the ...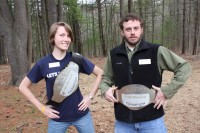 Shaver's Creek interns Lauren Seiler and Danny Hontz were our "Trail Steward" Champions for proactively keeping their assigned trails well-maintained and accessible to the public. Our ...
Greetings all, A beautiful morning to be out and about with 30 plus enthusiastic birders. Thirty-four species tallied including rusty blackbird, sapsucker, blue-headed vireo, yellow-rumped ...
At 8PM tonight, at the corner of Red Rose Road and Charter Oak Road, there was an American Woodcock peenting! Can't wait to get out to CE Fields soon! Check out