The Fall Harvest Festival will return in 2018 as the Enchanted Halloween Trail and Festival!
While we will miss celebrating the autumn harvest with our wonderful Shaver's Creek community, we look forward to the return of this great festival (with a brand new name) once construction on our building project is complete! We hope you'll keep up with our progress on Facebook, and see what we're building toward.
Regular Features of theEnchanted Halloween Trail and Festival
Shaver's Creek comes alive in late October with this community festival that celebrates the fall harvest, and includes pumpkin carving, face painting, music, entertainment, activities, natural history programs, great food, and the Enchanted Halloween Trail!
Enchanted Halloween Trail
The tradition of the Shaver's Creek Halloween Trail goes back over 25 years! The trail does not portray the typical scariness with which Halloween is normally associated. The Shaver's Creek Trail is truly a family event!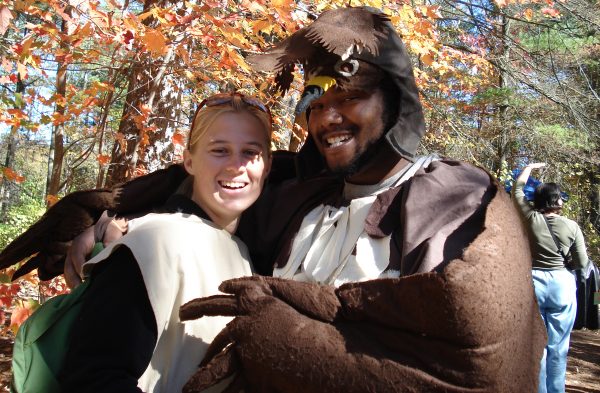 Children (and their families) are led by guides to different sites along the trail with costumed characters who help children understand the season and the cultural items we use to depict it. Children learn about natural history associated with Halloween, like why we use images of owls, spiders, corn stalks, and pumpkins during this time of year. The walk lasts about 45 minutes to one hour. The Halloween Trail stations are staffed by Penn State students, bringing outstanding energy and creativity to the festival. Each year they create new, exciting, and activity-filled stations that cover topics such as pumpkin and jack-o-lantern folklore, the nonscary truth behind bats and spiders, the origin of trick-or-treat, and more.
Visitors enter the nonscary interpretive trail every half hour, beginning at 11:00 a.m. until 3:00 p.m. We encourage guests to call ahead to purchase tickets for a specific time.
What Does the Enchanted Halloween Trail and Festival Cost?
While attendance to the Festival is FREE, you will need to purchase tickets if you choose to enjoy the Enchanted Halloween Trail. Tickets are $5 for ages 4 and older; children 3 and under are free. As the trail usually sells out during the festival, we recommend pre-ordering tickets, beginning in mid-September, by calling Shaver's Creek at 814-863-2000, Monday through Friday, from 10:00 a.m. to 5:00 p.m.  Check the sidebar to the right for more information.

Enchanted Halloween Trail and Festival Challenges
Festival goers are invited to participate in the the Children's Costume Competition and the Pumpkin Carving Contest during the festival! Children are encouraged to attend the festival in a creative costume for entrance in the costume competition. Additionally, we will have pumpkins on hand awaiting your most creative carving skills for the carving contest. Entry forms are available for download below which outline the contests in detail. Entry forms will also be available on-site the day of the festival. We will be accepting entries for both contests Saturday and Sunday during regular festival hours. Judging will take place at a later date, and winners will be notified on October 31.
Children's Costume Competition Details & Entry Form (PDF)
Pumpkin Carving Contest Details & Entry Form (PDF)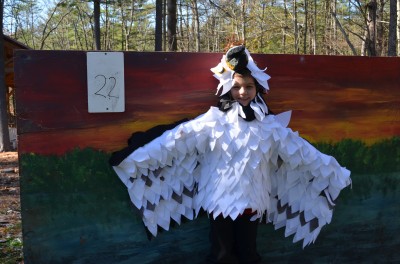 Volunteer at the Festival
If you would like to volunteer to help us host nearly 1,000 visitors during the weekend, please contact us. Both Penn State students and community members are encouraged to volunteer.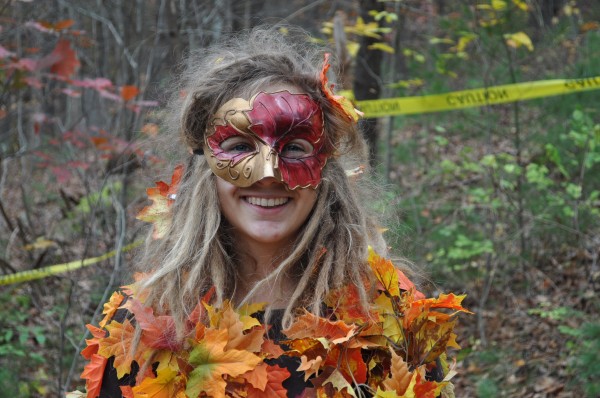 Earn Penn State Credit
TheEnchanted Halloween Trail stations are developed by Penn State students from across campus enrolled in RPTM 325: Introduction to Environmental Interpretation.
Penn State students can also earn 1 to 2 credits by helping to organize and orchestrate the festival. For more information, please view information about our Festival Courses.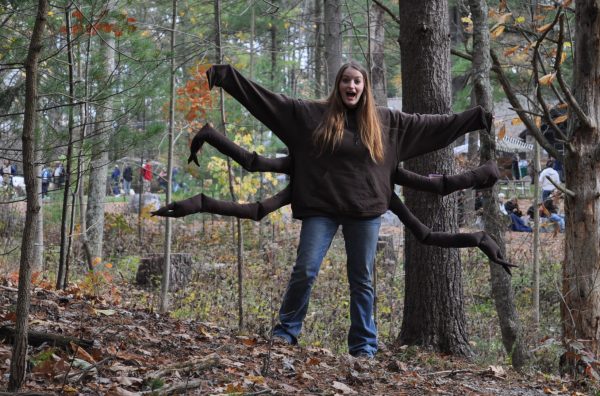 Pre-Festival Pumpkin Carving
We also need help on the Thursday before the Festival from 5:00 to 8:00 p.m. as we carve more than 100 Jack-O-Lanterns! We'll provide pumpkins and spooky treats for this family-friendly affair, while you provide your creative carving skills. The Jack-O-Lanterns created will be used to decorate the Children's Halloween Trail during our Fall Harvest Festival. Preregistration is appreciated; please use this online form or call 814-863-2000 or 814-667-3424.