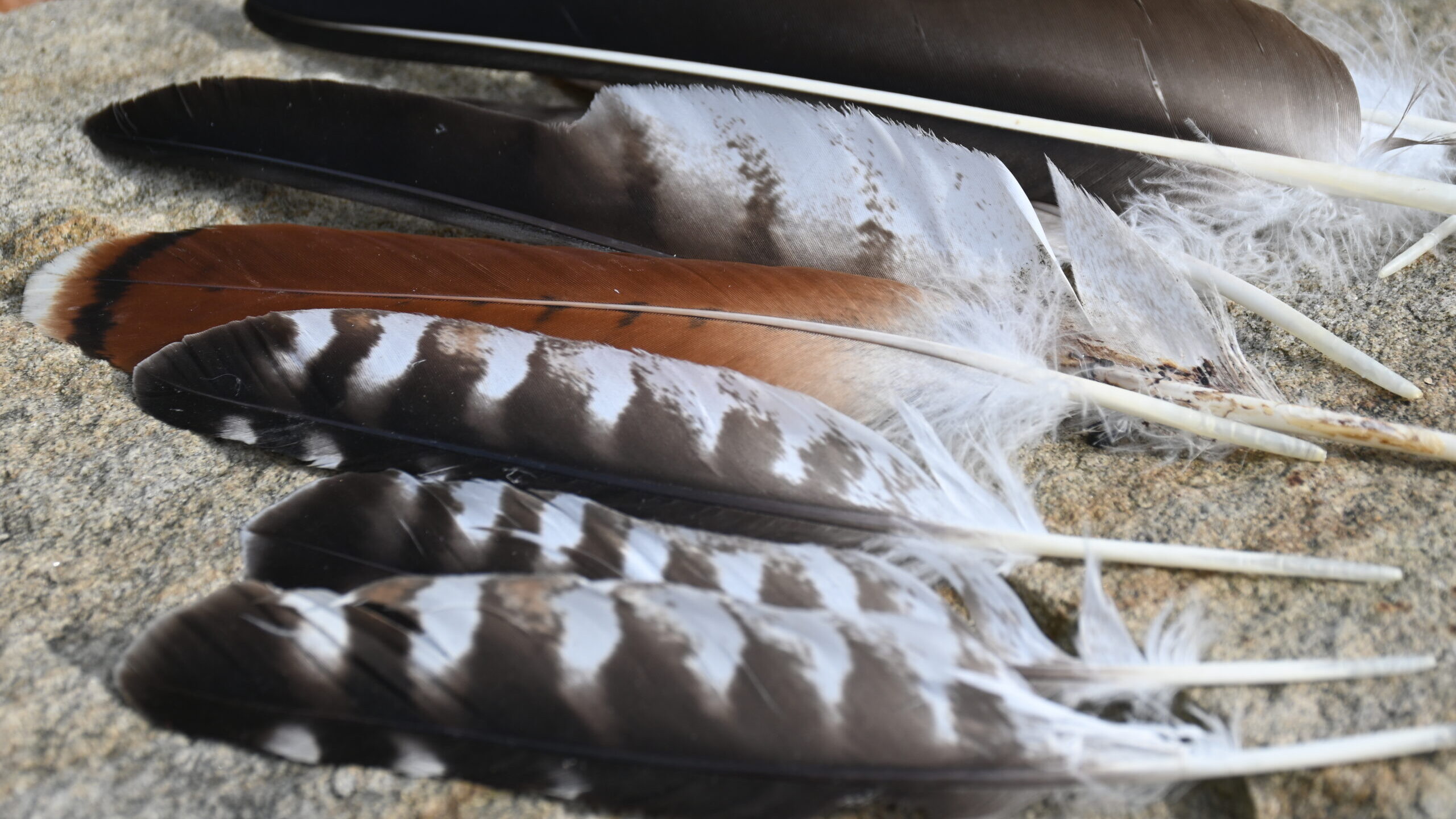 Feathers are what makes a bird a bird! In this program, we will see and touch different types of feathers, learn fun feather facts, and talk about the many ways feathers help birds survive. We will also compare feathers between species and talk about unique feather specializations that some birds have. Feel the velvety softness of an owl's wing feather, experience the incredible warmth of a down feather, and learn how birds care for their feathers before visiting our feathered friends in the Klingsberg Aviary.
We will meet in our Silvi Classroom to learn about feathers, but be sure to dress for the weather, as the program will conclude with a visit to our Klingsberg Aviary.
Meet the Creek programs are designed to be free and fun for all ages — no registration is required!