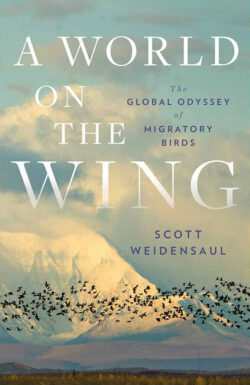 At the stroke of 7:00 p.m. on Friday, May 6, the much-anticipated Birding Cup begins. We invite you to celebrate the occasion by joining ornithologist and New York Times bestselling author Scott Weidensaul for an evening bird walk at Shaver's Creek.
Geared toward bird watchers of all experience levels and welcoming to both Birding Cup participants and non-participants, this bird walk will take you on a short hike to birding spots around the visitor center. Learn birding tips and tricks from the professional as Scott points out what early-May migrants are out and about as the sun begins to set at Shaver's Creek.
This walk is free, but pre-registration is required. Donations toward the Birding Cup fundraiser are appreciated, and all registered participants will receive a small 2022 Birding Cup decal.
We will meet in front of our visitor center.
Want to keep the birding going all weekend?
Mini Birding Cup Field Walks on Saturday, May 7: