The Original Social Distancer: Guidance During a Pandemic
Our lives have undergone a huge transition in response to the coronavirus outbreak. Societal fabric has grown distant, humanity races to solve a health crisis, and individuals must face tough decisions during economic uncertainty. But are all the changes bad? Renowned author David Gessner will help us to explore how nature will guide us not just in this moment of global pandemic, but into the future as well. And we'll look back at America's reigning social distancer, Henry David Thoreau, to learn from the master.
We will meet via Zoom at this link: https://psu.zoom.us/j/96375497832
Zoom password: nature
By joining this session, you agree to appear on a live broadcast that may be recorded. You are not required to be visually present. We will also stream the event on our Facebook, should you prefer to watch that way.
Meet the expert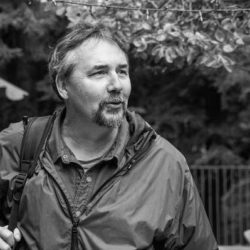 David Gessner has written nine books, including the New York Times bestseller All the Wild That Remains. He has taught environmental writing as a Briggs-Copeland Lecturer at Harvard and is currently a professor and department chair at the University of North Carolina at Wilmington, where he founded the award-winning literary journal Ecotone. He hosted the television show  "Call of the Wild" on National Geographic, which explored how technology has affected our brain and how nature can be restorative.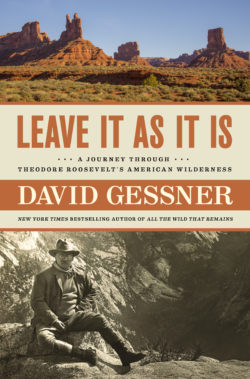 Leave It As It Is: An environmental clarion call, told through bestselling author David Gessner's wilderness road trip inspired by America's greatest conservationist, Theodore Roosevelt.
"Gessner gives us a new Theodore Roosevelt for our times. As he travels through our national monuments and parks, he considers ways we can make 'America's best idea' even better, uniting the park ideal with the Native ideals behind the creation of Bears Ears National Monument. The book is a thrilling journey in nature, a history of Roosevelt and the Antiquities Act, and a rallying cry in the age of climate change."
— Robert Redford
About the Human Nature Series
Shaver's Creek has partnered with local businesses including Webster's Bookstore Cafe, ClearWater Conservancy, and Purple Lizard Maps to bring you the Human Nature Series. These workshops explore the health benefits associated with spending time in natural spaces and encourage participants to connect with the Earth around us; it is human nature, afterall. This season, join Shaver's Creek, local experts, and best-selling nature writers as we bridge the gap between our health and the natural world. All events are free and open to the public.
Other events
May 17, 2020, 10:00 am – 11:30 am
Responsible Recreation, featuring Dan Trew, Adventure Coordinator at ClearWater Conservancy, and Drew Lehnerd, Leave No Trace Master Educator
May 23, 2020, 1:00 pm – 2:30 pm
Our Wild Calling, featuring Richard Louv, world-renowned nature writer
Register for May 16, 2020
Online registration is closed.