Welcome to Shaver's Creek
Summer Camp registration is open for members who joined or renewed by December 31! Visit ShaversCreek.org/RegistrationPortal
For those who joined or renewed after December 31, registration opens February 7.
Located in the heart of central Pennsylvania, Shaver's Creek is Penn State's nature center, offering fun and educational environmental programs and events for the whole community! We invite you to visit our nature center, hike our trails, meet the birds of prey in our Raptor Center, and explore the hands-on exhibits and live reptiles in our Discovery Room. There is no shortage of things to do at Shaver's Creek, where we've been inspiring discovery since 1976!
What's New at Shaver's Creek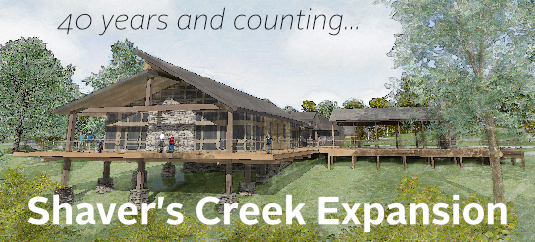 Shaver's Creek is about to undergo the most significant expansion and renovation in its history, adding 3,200 feet of new, technology-enhanced classroom space, an expanded and redesigned exhibit room, more sustainable systems, and much more. Learn all about it and how you can help at ShaversCreek.org/Lead.
Latest Blog Post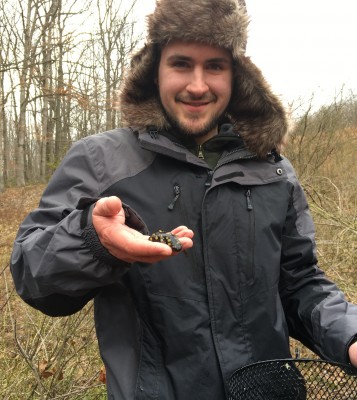 Calling of the Vernal Pools
Mar 14, 2017
By Jake "Mudpuppy" Smith, Spring 2017 Environmental Education Intern On a rainy night on the first of March, a large mole salamander has emerged from the ground after spending almost the ...