Who can apply to be an Outdoor School (ODS) counselor?
All Penn State students who are at least 18 are eligible to apply for a counselor position, regardless of your year or major. We do require background checks and Child Abuse History Clearance of all counselors.
Do I need a science background? Do I get to teach?
You do not need a science background, just a genuine interest in working with kids and having fun. As a counselor, you are not responsible for lesson content. However, you are expected to contribute during lessons by leading activities, providing group management support, and participating at all times.
How can I earn credit for ODS?
If you are selected to be a counselor, you will earn 2 credits for RPTM/SCIED 140 by attending the two training sessions, participating fully in the program, and completing a short writing assignment. We will register you after the first training session.
What happens if I need to drop out after I have been accepted as a counselor?
You must alert the ODS director as soon as you know you can't fulfill your obligation as a counselor. You will be responsible for dropping the class and you may also be responsible for the cost of the background checks we have completed on your behalf.
Do I have to attend both training sessions?
Yes. We cover different material at each training session. The training dates can be found on the application form. If you are unable to attend one of the training sessions, please contact Ellen Will at ellenwill@psu.edu or call 814-863-2000.
You mean I have to miss a week of classes? Will it be an excused absence?
You need to be proactive in working ODS into your schedule, and you are responsible for working with your professors to make arrangements for missing classes. We will provide you with a letter explaining the program and its benefit to your Penn State education as well as the Penn State excused absence documentation, which you must present to all your professors.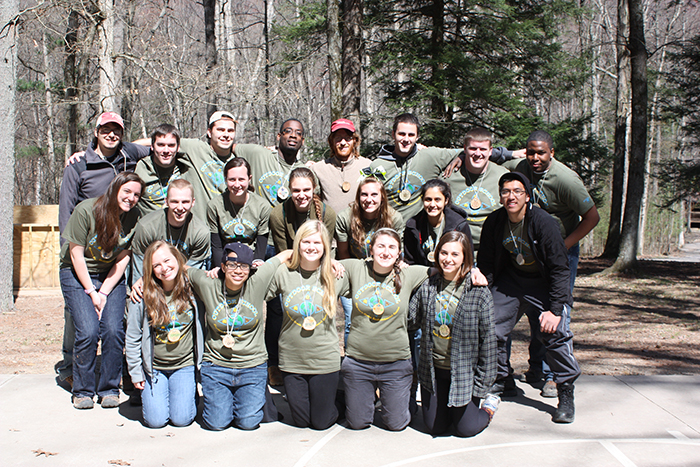 When does each week start and end?
A typical week of ODS starts at 1:30 p.m. on Monday and ends by 3:00 p.m. on Friday. (Note: Check the application form for exceptions). Counselors get a three-hour break on Wednesday or Thursday afternoon.
What are the current masking requirements for Penn State–sponsored youth programs?
Updated: January 3, 2023
At this time, masking for participants and leaders in Shaver's Creek youth programs is optional both indoors and outside.
May I go home to feed my pet?
No. ODS is a weeklong commitment, and we expect you to be present for the duration of the program.
How do I get to ODS? What if I don't have a car?
Once you are accepted for a counselor position, we will give you detailed instructions for driving to Camp Blue Diamond, where ODS is held. PLEASE NOTE: The first counselor training session will be on the Penn State University Park campus, and the second training will be at Camp Blue Diamond. We will help set up car pools to ensure that everyone has a ride to training and ODS. There is no bus route to either site.
What are the bathroom facilities like at ODS?
ODS comes fully equipped with hot showers, flushing toilets, and heated facilities for chilly mornings. All facilities at ODS are accredited by the American Camp Association.
Are there vegetarian options on the menu?
Yes. A vegetarian entrée is offered at every meal. There is also a well-stocked salad bar at every lunch and dinner, and a cereal bar is included with breakfast. If you have more specific dietary needs or allergies, we can talk with you, once you have been accepted as a counselor.
What do I need to bring with me to ODS?
Once you are accepted for a counselor position, we will provide you with a counselor handbook that contains a detailed packing list.
May I bring my guitar?
Yes! All portable instruments are welcome at our campfires.
Are there other fun programs at Shaver's Creek that I can sign up for, to earn academic credit and volunteer hours for my major?
Yes! Shaver's Creek offers a variety of experiences for Penn State students. Navigate around our website to learn more about our programs and courses.