What is Citizen Science?
Citizen science is a research and educational tool used to engage a broad range of individuals in doing science. Through participating in certain projects, everyday people become engaged in real and meaningful forms of science learning while providing local and worldwide biological inventory, long-term monitoring, and research to organizations and researchers. 
Why Participate in Citizen Science?
Generation of Data
To expand the capacity to address many research questions and data needs, organizations and researchers look to worldwide community members to assist in generating reliable and useful data. By participating, you are volunteering your time to projects that otherwise could not be achieved due to limited resources and funding. In turn, these outcomes can assist in producing a more rigorous focus on a particular biota, generating research funding and support for specific habitats and species protection.
Connection to the Natural World and Scientific Learning
Citizen science participation results in a meaningful understanding of the natural world while advancing scientific learning in all stages of life. This understanding can be a powerful tool that can apply to real-world problems while providing communities with a desirable quality of life and the empowerment of observation.
Why Does Shaver's Creek Participate?
Each of these projects assists Shaver's Creek Environmental Center in fulfilling the mission to enable individuals and communities to achieve and maintain harmony between human activities and the natural systems that support all living species. Citizen science demonstrates our mission in many ways.
Who Can Participate?
You, as an interested individual, can participate in any worldwide citizen science project in your own backyard, nearby park, or local nature center. Citizen science is not defined by age, gender, ethnicity, citizenship status, education, or physical abilities. All levels of experience and specific biota knowledge are welcome and your specific interest can be accommodated.
How can you get involved? Join our team by emailing Jon Kauffman at jvk5019@psu.edu for more details on how to get involved with these projects here at Shaver's Creek or in your own backyard. Please include time availability and which projects you are interested in.
The M.W. McBride endowment allows Shaver's Creek to engage learners of all ages with STEM and environmental education programming and citizen science efforts, as well as support our staff's professional development. This endowment has made possible the creation of a video streaming service for a barn owl camera in Mifflin County, which has attracted several thousand views on the Shaver's Creek website.
Current Shaver's Creek Citizen Science Projects
Shaver's Creek participates in a number of citizen science projects that take place on-site and off-site. Some projects desire volunteer assistance and allow individuals and groups to create their own accounts for the classroom, the backyard, and everyday adventures.
Project Feederwatch

Volunteers needed every Thursday or Friday, November–April
Project FeederWatch released Winter Bird Highlights 2021 (PDF).

How often do you feel your observations are part of something bigger? Becoming involved in something as simple as recording birds at your bird feeders over the winter can play an important role in tracking long-term trends in distribution and abundance. Project FeederWatch connects you with bird identification and behavior and shares these experiences with friends, families, classrooms, and other community members. Whether you are observing from your home, cabin, classroom, or local nature center, your observations play an important role in personal growth and valuable data.
Get involved at Shaver's Creek through the winter months and volunteer your time identifying species at our bird feeding window in the Silvi Resource Room. Enjoy your favorite hot beverage next to a wood stove, interact with visitors and staff, and observe avian behavior. Stop by our Visitor Center or give us a call at 814-863-2000 for more information,
See how researchers are using Project FeederWatch to understand Pine Siskin migration (PDF).
NestWatch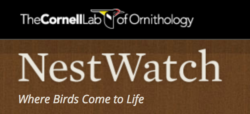 Volunteers needed April–August
Whether you have nesting Eastern Bluebirds in a nestbox or an American Robin nesting in a nearby shrub, your efforts in recording when nesting occurs, number of eggs laid, how many eggs hatch, and how many hatchlings survive provide valuable information. NestWatch is a nationwide monitoring program that allows people of all ages and backgrounds to connect with nature while providing a database for researchers.   
Each season, Shaver's Creek maintains and monitors over 30 nestboxes that provide homes for House Wrens, Eastern Bluebirds, Eastern Screech Owls, Tree Swallows, American Kestrels, and many other breeding birds. Get involved at Shaver's Creek by volunteering your time assisting with nestbox checks, maintenance, and data entry.
Mifflin County Barn Owls
This Barn Owl nestbox is nestled in a large barn on a family farm in Mifflin County. The farm is well known for its diversity of flora and fauna that provides a rich food resource for American Kestrels, Eastern Bluebirds, Grasshopper Sparrows, Vesper Sparrows and many other diverse agricultural species such as the Barn Owl.
Along with mindful farming practices, the owners have chosen to retain an abandoned silo that has been dormant of any human activity for many years. This silo plays an important role in available daytime roosting space and opportunity for Barn Owls to raise young. During the fall of 2016, Shaver's Creek provided a nestbox, and for two years a pair has been observed utilizing both structures, but in 2020 and 2021 no nesting activity was observed. We are excited to have another opportunity to observe a family of owls in 2023.
Through a continuing partnership, Shaver's Creek Environmental Center and the landowners provided a nestbox camera for the community to view. The video is streaming live, and we hope you enjoy watching the life cycle of Barn Owls and how they play an important role in an ecological niche for farmers. Audio will be off during the day to provide privacy to landowner activities.
Disclaimer: These cameras show live feeds of Barn Owls. Please be aware that natural events may be disturbing. Viewer discretion is advised.
Nest Box Camera
In mid-August, Shaver's Creek staff observed copulation behavior of the female and male Barn Owl. On August 27, the female laid her first of eight eggs. After a successful first clutch in the spring, a second clutch of the season is unusual, but wonderful to observe. We hope the best for this pair as we approach the autumn months.
Funding for the camera and other STEM activities provided by the M. W. McBride endowment for Shaver's Creek.
Funding for the internet service to the barn is generously provided by Mifflin County Wireless, Lewistown, PA.
eBird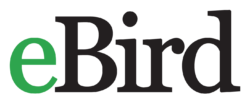 Volunteers needed year-round
eBird is an online database of bird observations submitted by community members throughout the world. The information allows you to discover new birds, explore habitats, create personal checklists, and connect with other birdwatching members of your community. Submitted checklists document bird distribution, abundance, habitat use, and trends. For more information, enjoy this introductory video:
Starting in 2019, Shaver's Creek would like to increase eBird sightings for 4 hotspots around the center. Can you help us? Visit these hotspots throughout the year and help us understand the phenology of our local bird population:
Hawk Migration Association of North America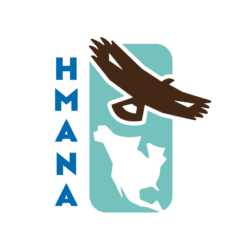 According to the Raptor Watch Global Directory, 388 hawk watch sites have been identified worldwide, with roughly 112 identified in the United States. These sites contribute long-term monitoring of hawk migration and assessments of raptor population throughout the world, while connecting communities to secretive raptors that are normally difficult to observe during the breeding season. Each site enters daily counts into the hawkcount.org database that uses Raptor Population Index (RPI) to help conserve species continent-wide.
Shaver's Creek participates in three local sites, one in the spring and two in the fall. Each of these sites can observe up 16 species of raptors throughout the count season and provide valuable opportunities to observe first-hand migration while connecting to other birdwatchers in the community.
Tussey Mountain
Counts conducted February–April
Tussey Mountain Hawk Watch is located on the Centre–Huntingdon County line. Part-time spring counts were conducted by David Brandes in March of 1995 and continued through 2000 with the help of Dan Ombalski, Nick Bolgiano, Chuck Widmann, and other local die-hards. Since then, full-time counts have been conducted from late February through April.
Explore more information, data inventory, and migration timing for Tussey Mountain.
Stone Mountain
Counts conducted September–mid-December
Stone Mountain Hawk Watch is located on the Huntingdon–Mifflin County line. The watch was established at an overlook in 1991 and subsequently moved to a volunteer-built platform in 1995. It has had continuous coverage since that time.
Explore more information, data inventory, and migration timing for Stone Mountain.
Jack's Mountain
Counts conducted September–mid-December
The Jack's Mountain Hawk Watch is located in Mifflin County, four miles south of the Stone Mountain Hawk Watch. Nearby resident, Ron Singer, began watching migrating raptors in 1975. Since that fall, Jack's Mountain has had continuous coverage for the September and October flights, but the Watch lacked full coverage into November due to the limited number of available volunteers. It wasn't until 2013 that coverage increased on a daily basis and was carried further into November's Golden Eagle migration.
Explore more information, data inventory, and migration timing for Jack's Mountain.
Audubon Christmas Bird Count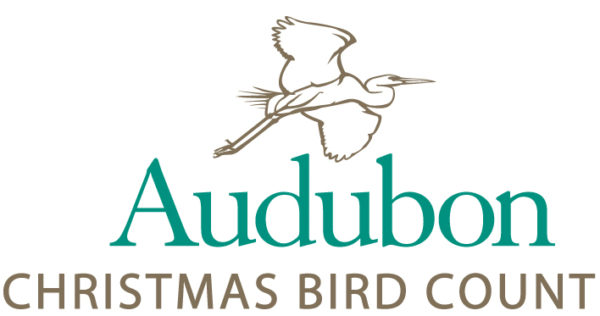 Volunteers needed from December 14–January 5
The Christmas Bird Count is one of the longest-running active citizen science projects and is widely known for its ability to connect people to people and people to nature. Each winter, volunteers survey designated areas that help Audubon and other organizations collect data for long-term monitoring to assess populations and understand over-wintering distributions.     
Many Shaver's Creek staff help with nearby counts such as Huntingdon, Penn Valley, and Raystown Lake. Whether you live in central Pennsylvania, the Colorado Rockies, or the Canadian provinces, you can volunteer your time counting and observing birds.
Monarch Watch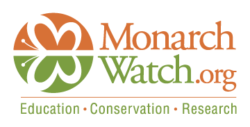 Volunteers needed September–October
Monarch Watch is a nonprofit education, conservation, and research program based at the University of Kansas that focuses on the monarch butterfly, its habitat, and its spectacular fall migration. It provides the public, nature centers, and classrooms with information on the biology of monarch butterflies, their spectacular migration, and how to use monarchs to further science education.
Each fall, Shaver's Creek staff scan nearby wildflower patches, meadows, and clover fields in search of monarch butterflies as they journey to their overwintering grounds in the mountains of Mexico. Once individuals are located, staff and volunteers capture and place tags on reared and wild caught monarchs. Participating in tagging provides opportunities to record abundances through the months of September and October while providing staff and volunteers the chance to engage in one of North America's most fascinating biological phenomenons.
Monarch Larva Monitoring Project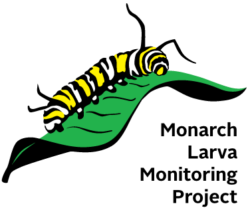 Volunteers needed June–August
The Monarch Larva Monitoring Project (MLMP) is a citizen science project involving volunteers from across the United States and Canada in monarch research. Their mission is to better understand the distribution and abundance of breeding monarchs and to use that knowledge to inform and inspire monarch conservation. Volunteers like you can create their own plots and monitor through the breeding season.
With a newly renovated landscape, Shaver's Creek is looking for volunteers to assist in monitoring the Center's new milkweed plot.
Pennsylvania Amphibian and Reptile Survey (PARS)
Volunteers needed year-round
PARS is a statewide database for skilled professionals and amateur naturalists to observe and submit sightings to help understand the phenology and locations of Pennsylvania herps. Much like eBird, this citizen project helps connect like-minded individuals who enjoying the natural history of frogs, salamanders, and many other cold-blooded creatures while contributing to a database that helps researches understand long-term trends and distributions.
Volunteers are needed to assist in understanding the trends and distributions of local herps in the areas surrounding Shaver's Creek.
Recommended Reading
There are many great resources that provide a better understanding of worldwide citizen science. Don't know where to start? Trust the recommendations of Shaver's Creek staff, who are curating the most helpful resources for a variety of ages. The books listed below are available to purchase on-site at the Weidemann Bookstore and Gift Shop. Come check us out!
Check back soon for more recommendations!