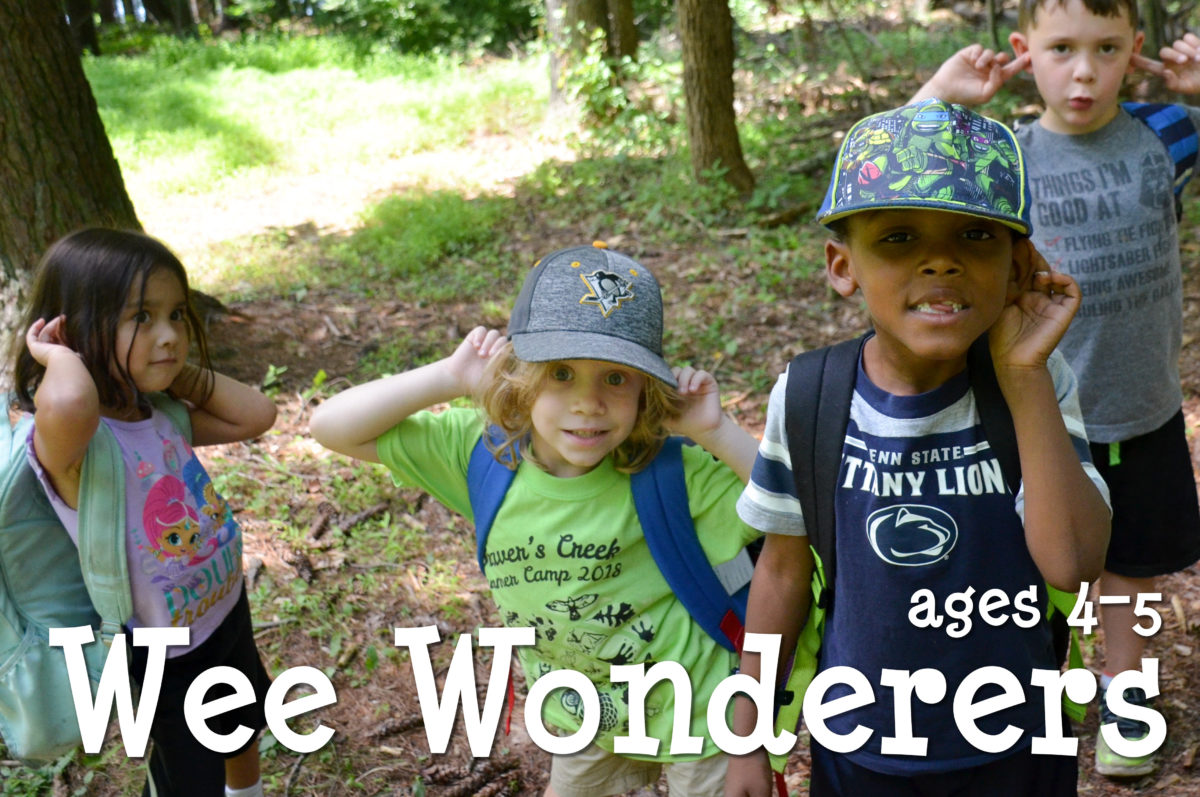 Ages: 4–5 (preschool/kindergarten)
In this all-day camp, preschoolers and kindergartners will explore three very special habitats around the Shaver's Creek area! Campers will discover these habitats not only as they appear in summer, but also as they appear in other seasons with a journey into the land of imagination. On Wednesday, camp concludes with a showcase of the camp experience for parents from 3:00–3:30 p.m.!
Registration Information
Cost:
$165 for nonmembers (save 15% with membership)
Time:
Monday–Wednesday: 9:00 a.m.–3:00 p.m.
Dates:
July 1–3, 2019

Do you know your NEW username and password for 2019? You'll need to login to your membership to register for camp. Send a password reset to your email or see our camp FAQ for more details.
Daily Schedule
Day
Activity

Monday

9:00 a.m.–3:00 p.m.: Forest Habitat Day


The woods of Shaver's Creek are full of different types of forests! On the first day of camp we will get to know each other and the forest habitat better through games, exploration, and adventures.

Tuesday

9:00 a.m.–3:00 p.m.: Meadow Habitat Day

Today, we will experience the meadow habitat through imaginative play, activities, and games. Campers will get to interact with the meadow and creatures that live in it!

Wednesday

9:00 a.m.–3:00 p.m.: Underground Habitat Day


The final day of camp will focus on the world that is underneath our feet, seldom explored or thought about! By making this habitat accessible in a direct way, campers will learn and explore about the habitat underground.

3:00–3:30 p.m.: Join us for a camp showcase event! Families will experience a slice of each of their camper's day as they travel through an adventure that highlights each habitat from the week!