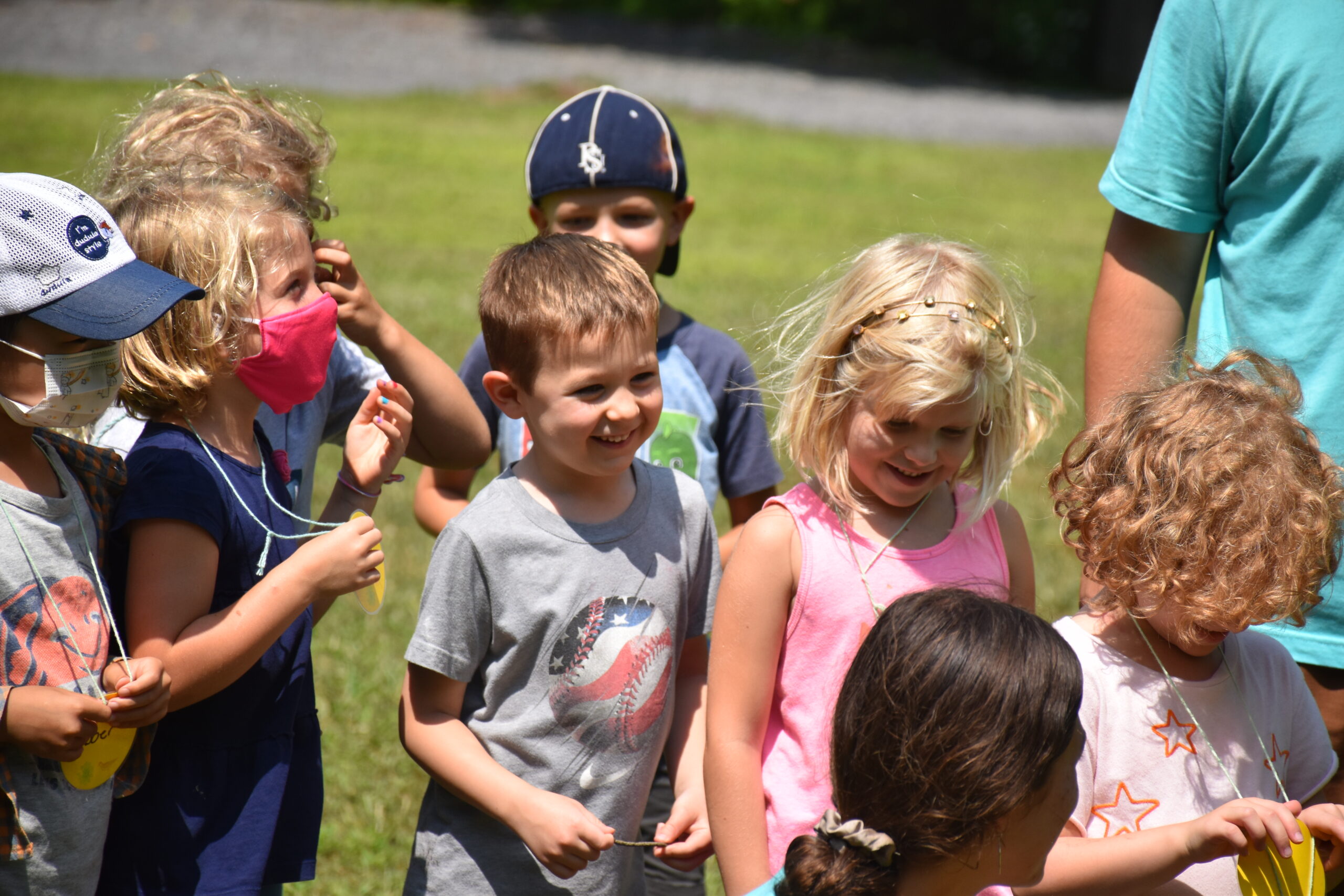 Ages: 4–5 (preschool/kindergarten)
In this all-day camp, preschoolers and kindergartners will explore three very special habitats around the Shaver's Creek area! Campers will discover these habitats not only as they appear in summer, but also as they appear in other seasons with a journey into the land of imagination. On Friday, camp concludes with a showcase of the camp experience for parents from 3:00–3:30 p.m.! 
Registration Information
Cost:
$170 for nonmembers (save 15% with membership)
Time:
Wednesday–Friday: 9:00 a.m.–3:00 p.m.
Dates:
August 10–12, 2022 — FULL
Daily Schedule
Day
Activity

Wednesday

9:00 a.m.–3:00 p.m.: Forest Habitat

On the first day of camp we will get to know each other and the forest habitat better through games, exploration, and adventures.

Thursday

9:00 a.m.–3:00 p.m.: Meadow Habitat

When was the last time you spent the day in a meadow with the many plants and creatures that call this place home? Today we will experience this habitat through the lens of wonder and excitement.

Friday

9:00 a.m.–3:00 p.m.: Underground Habitat

The final day of camp will tie together all prior habitats while focusing on one new one — underground! But without the ability to truly explore underneath the ground, we will use buckets of earth and a bit of camp magic to learn about this incredible habitat.

3:00–3:30 p.m.: Family Visit

Families are invited to travel around with their camper's group to be a part of what they did at camp this week!
What do campers need to wear and bring each day?
Every day, campers will need to wear outdoor clothes that can get dirty and closed-toed shoes. They should also bring a small backpack for carrying the following things: a zero-waste, nut-free lunch, a full water bottle, a raincoat or poncho, a hat, and sunscreen.