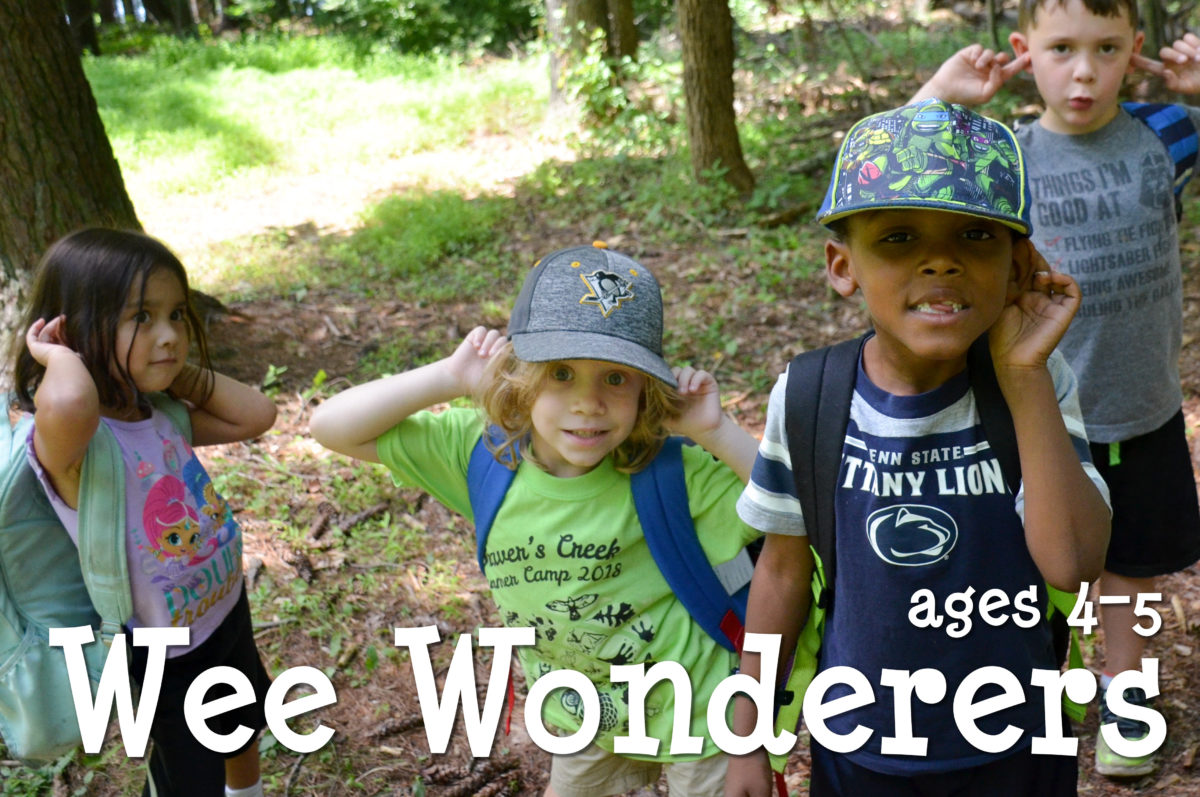 Ages: 4–5 (preschool/kindergarten)
In this all-day camp, preschoolers and kindergartners will explore their five senses in the natural world. Sight, smell, touch, and hearing will come to life in a new way through games, activities, creative opportunities, and experiences outdoors. On Wednesday, camp concludes with an exploration of the sense of taste, featuring foods made by campers and Naturalists with some wild local ingredients!
Registration Information
Cost:
$165 for nonmembers (save 15% with membership)
Time:
Wednesday–Friday: 9:00 a.m.–3:00 p.m.
Register Now
Dates:
All programming cancelled due to the coronavirus outbreak.
Do you remember your username and password from 2019? You'll need to login to your membership to register for camp. Send a password reset to your email or see our camp FAQ for more details.
Daily Schedule
Day
Activity

Wednesday

9:00 a.m.–3:00 p.m.: Sight and Smell Day


On the first day of camp we will get to know each other and the environment better through games, exploration, and adventures that focus on discovering our senses of sight and smell.

Thursday

9:00 a.m.–3:00 p.m.: Touch and Hearing Day

Did you ever notice the many different textures and sounds in nature? Today we will experience the natural world more deeply through our hands and ears!

Friday

9:00 a.m.–3:00 p.m.: Taste Day

The final day of camp will tie together all previously explored senses, settling on the one left: taste! Utilizing plants campers are familiar with (thyme, lavender, dandelion), we will identify plants (mostly from garden habitats), harvest parts of the plants, and create tasty treats for campers and parents to enjoy!

3:00–3:30 p.m.: As a family, enjoy the delicious snacks made at camp today!