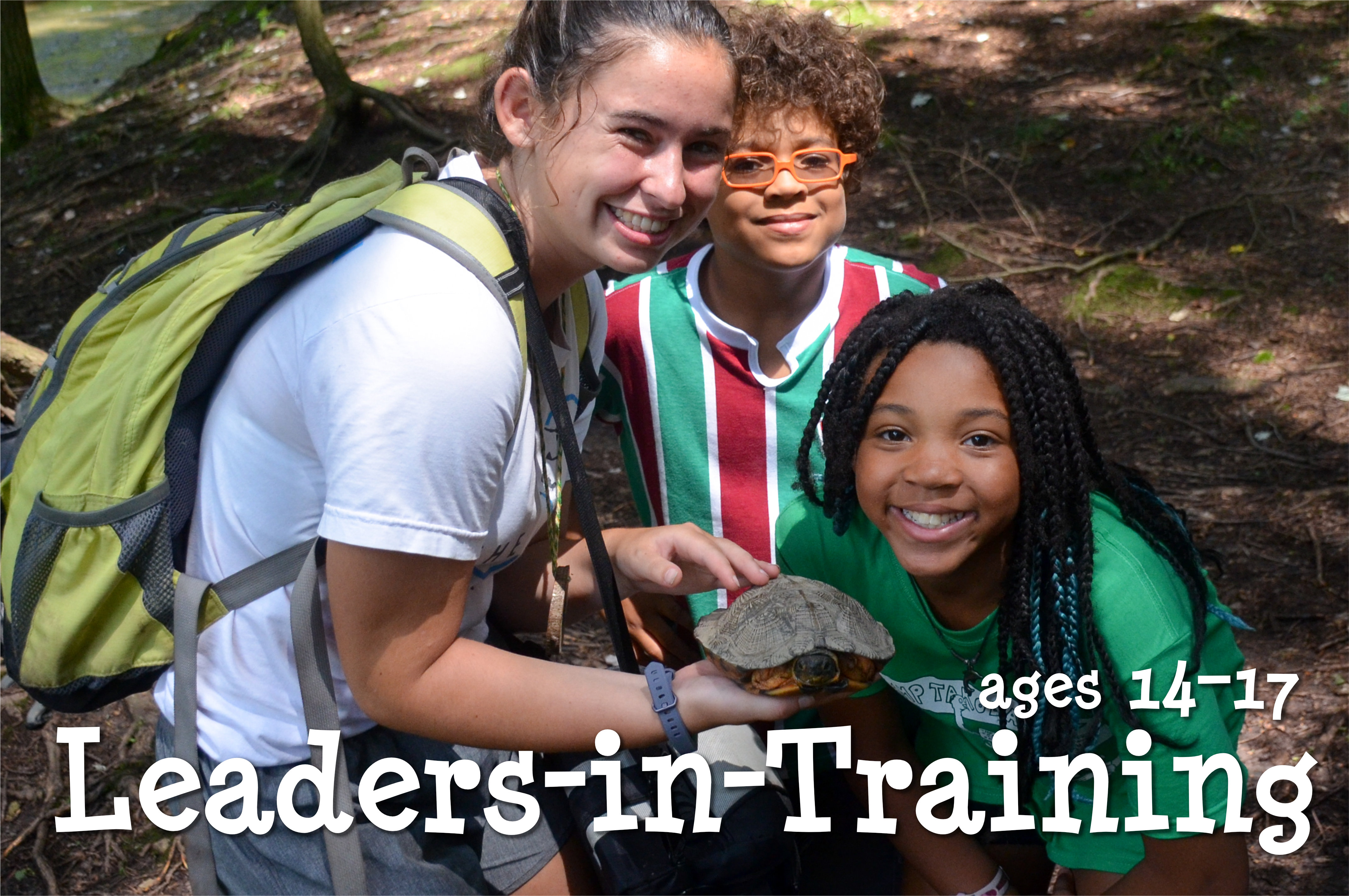 Ages: 14–17 (at time of camp)
The Shaver's Creek Summer Camp Leaders-In-Training (LIT) program provides high school students with an opportunity to develop and exercise their leadership skills while providing young campers with positive outdoor experiences. LITs spend their time at camp in a group of about 10 children ages 4–5 (Wee Wonderers), 6–11 (Discovery/Explorer), or 12–14 (Investigators) that is led by an adult Naturalist. The role of a LIT is to support their Naturalist by helping to manage the group and lead activities while developing leadership skills and serving as a positive role model for campers.
We are seeking responsible, enthusiastic, and energetic volunteers who value the impact and importance of connecting with the natural world. If you enjoy being outdoors and working with kids, are interested in challenging yourself and working toward personal goals, and want to support healthy relationships between people and the environment, the LIT program might be a great fit for you!
Registration Information
Cost:
No cost for accepted applicants
Dates (choose all that apply to your interest and availability):
June 17–22, 2019 (Discovery/Explorer)
June 25–29, 2019 (Discovery/Explorer)
July 1–3, 2019 (Wee Wonderers)
July 16–20, 2019 (Discovery/Explorer)
July 22–27, 2019 (Discovery/Explorer)
July 29–August 3, 2019 (Investigators)
July 30–August 3, 2019 (Discovery/Explorer)
August 5–10, 2019 (Investigators)
August 6–10, 2019 (Discovery/Explorer)
Registration for LITs will open February 4, 2019, and close March 1, 2019.

Registration
Registration will be online for the LIT program; it will open on February 4, 2019, and is due by March 1, 2019. If you do not receive an automatic, instant email confirming your registration then the registration did not go through. Please try again before reaching out to Marie Taylor for assistance. Following registration, candidates will schedule a phone conversation to take place in March and offers will be made by the middle of April. Please note that this is NOT a full summer commitment — LITs participate in one or more selected weeks of camp per summer based on availability and preference.
For more information, contact LIT Coordinator Kayla "Acorn" Czekaj (keczekaj@gmail.com or 814-863-8521).