Welcome to Shaver's Creek
Shaver's Creek is in Transition!
The Center is undergoing the largest expansion and renovation project in its 40-year history.  We'll still have many of our programs running during this time, but the Center itself is closed throughout 2017.  Please see below or wander through our website to learn more about what is and isn't available during the construction.
What's Open?
The trails in Stone Valley Forest are still accessible by parking at Stone Valley Recreation Area. Our Penn State credit courses will continue either at the Center, at the University Park campus, or (for the AURORA program) in forests across the country! Outdoor School is a go in its familiar Camp Blue Diamond location, and Summer Camp will temporarily move to the Penn State Ag Research Farm and Museum (for 2017 only).  Our Traveling Naturalist Programs are booked throughout the summer, so look for us at Arts Fest, Ag Progess Days, and various regional summer festivals.
What's Closed?
The Visitor's Center building, Raptor Center, public restrooms, and parking will be closed throughout 2017. Sadly we are not able to host our Maple Harvest Festival or Fall Harvest Festival in 2017, but please look for their return in 2018!
Summer Camp registration is open! Visit ShaversCreek.org/RegistrationPortal
What's New at Shaver's Creek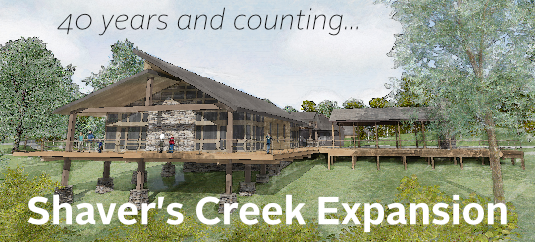 Shaver's Creek is about to undergo the most significant expansion and renovation in its history, adding 3,200 feet of new, technology-enhanced classroom space, an expanded and redesigned exhibit room, more sustainable systems, and much more. Learn all about it and how you can help at ShaversCreek.org/Lead.
Latest Blog Post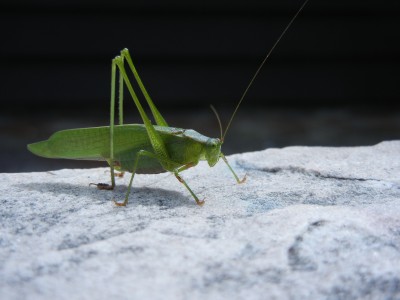 Songs of Summer
Aug 29, 2017
by Hannah "Plover" Moshay, Summer 2017 Environmental Education Intern Through June and July, we hear song birds call out to the dawn and the dusk, their beautiful ...