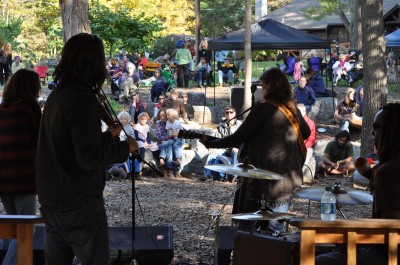 Shaver's Creek wants to thank you — the member, the visitor, the volunteer — for a fantastic fall season full of exciting events.
The third annual Shaver's Creek Music Festival welcomed over 300 attendees, drawn to the music of Pure Cane Sugar, Grain, and Dreams & Bones.  Delicious food and drink were available from Edenview Organics and Standing Stone Coffee Company.
Halloween is that wonderful time of year when people transform from birders into birds, business workers into bats, and professors into pumpkins. At Shaver's Creek, we celebrate with our annual Fall Harvest Festival featuring the Children' Halloween Trail, and this year was no exception.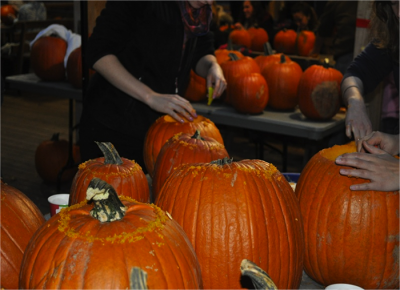 The festivities started Thursday evening before the 'fest, when 200 volunteers came out to the center to carve over 300 pumpkins that would line the Children's Halloween Trail and decorate the remainder of the grounds along with scarecrows, haybales, and corn stalks.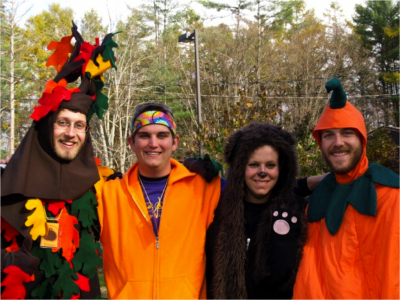 The preparations made for an incredible atmosphere that weekend as Penn State students enrolled in RPTM 325 planted themselves along the trail to interpret biodiversity as it relates to the fall harvest. Additional students helped facilitate games and activities, from face-painting to apple cider pressing to pumpkin bowling. The whole festival was a great success with over 1,600 people visiting over two days! If you weren't able to celebrate with us this year, please check out these photos, and consider joining us for the festival next year!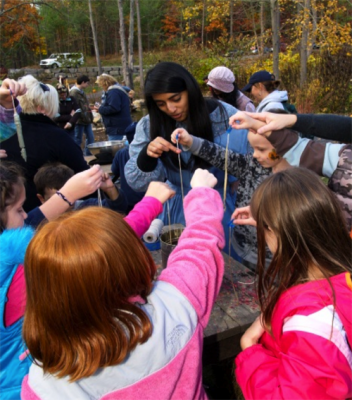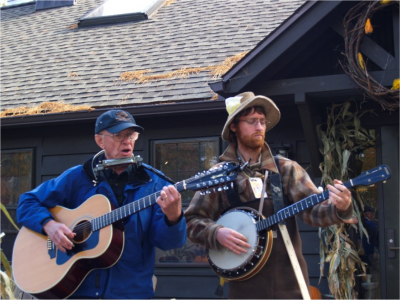 2012 is not yet over, though.  We're looking forward to seeing you at our upcoming programs before we close for the season, including our Wreaths, Swags, and Dried Bouquets Workshop (December 1 and 4), three more weeks of Kids Corner (November 28, December 5 and 11), and our third annual Solstice Sale & Celebration (December 21)!  Please click on each event for more information. If you'd like to receive email updates for events like these in the future, click here to join our Letters from the Birdbox newsletter!
We hope to see you again before this year comes to a close!
~Alex "Oso" Warren, Fall 2012 Intern