As the weather warms up this week, it may be the perfect time for a weekend hike. You're invited to walk with the experts at Shaver's Creek—in a Vernal Pools Walk on Saturday, April 13th from 1:00 p.m.–3:00 pm. Join Penn State 's Dr. Jim Julian and Jerod Skebo from Shaver's Creek to investigate these small temporary ponds, the pockets of water swelling with life.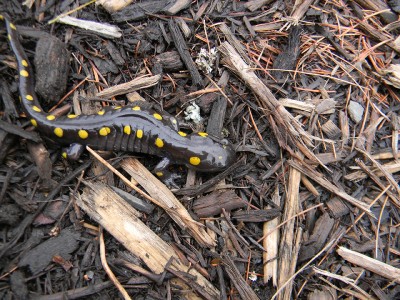 Vernal pools are temporary ponds, formed in the spring, in low-lying areas of the woods. A forest secret not known to most hikers, they are teeming with life at this time of year. Vernal pools support spotted salamanders, Jefferson salamanders, wood frogs, and some other interesting frogs and toads. In early March, the animals crawled to their breeding sites en masse—an enormous scattering of frogs and salamanders lined up across rainy roads. Some species were out before the snow had melted.
Dr. Julian and Jerod have been tracking the progress of amphibians around Shaver's Creek, and they're ready to share their knowledge. Some spring pools even have rare amphibians! If you'd like to learn more, join us on Saturday, April 13!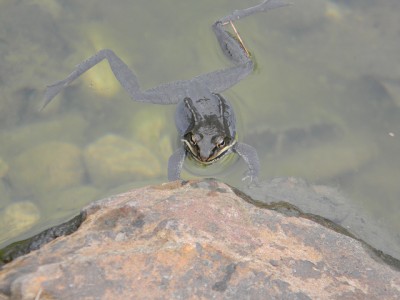 Please bring good hiking boots and dress for the weather. Registration is appreciated by calling Shaver's Creek at 814-863-2000. This program is FREE to members, and we suggest a $5.00/person donation for nonmembers. This program is made possible by the generous support of our members.