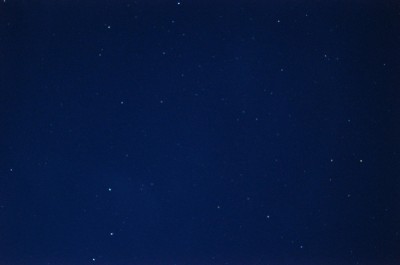 From astronomers near and far, we heard the rumors: Comet ISON could be the comet of the century. It's amazingly bright; the intensity of it is almost undreamed-of. Astronomers in the conference rooms of Davey Lab were giddy with excitement.  Wake up at dawn, grab your telescope, and get out of town, because this 19th magnitude beauty will be worth whatever frostbite you get. Comet ISON is so bright, optimists said, that it may even rival the intensity of the full moon. (What?!) As long as it survives the encounter with the sun.
So, we made a public workshop to celebrate the event: Comet Cakes and Sunrise Walk: https://www.shaverscreek.org/event/cometcakes/ We could picture the young children, gasping at the telescope, encircled by Shaver's Creek staff nodding their heads. Fully inspired, we rush inside to warm up with Comet Cakes from Chef Louis.
But let's be clear here. No one really knew what would happen to ISON. It could've had a blaze into glory, or a slow fizzle out. If you're a comet, rubbing shoulders with the sun isn't exactly safe practice. So we were bummed, but not especially surprised, when our sun munched down ISON on Thanksgiving Day. NASA captured footage of the astronomical food chain. To see the comet's demise: http://soho.nascom.nasa.gov/hotshots/2013_11_28/
So what about the kids gaping at a telescope, numb with inspiration? Well, plans have changed a bit, with the fizzling of ISON. Fortunately, there are plenty of other sky features to admire. The Geminid Meteor Showers are starting this weekend, with the best viewing before dawn. Which is perfect, if you're joining us for the Sunrise Walk this weekend (see below). You can also meet a cadre of Penn State astronomers with telescopes in hand to search for galaxies M81 and M82, as well as Saturn and Jupiter. Even with cloudy skies, we have activities planned that show the unfolding of comets, star features of the month, and a sunrise walk with fantastic company.
After we're good and cold outside, Chef Louis has agreed to cook up some hot pancakes. We've renamed them "wake cakes" in remembrance of our (former) comet of the century.
The Sunrise Walk is Saturday, December 14 from 5:30 to 7:30 a.m. In case of clouds, we will postpone one day to Sunday, December 15 from 5:30 to 7:30 a.m.

Give us a call to register at (814) 863-2000.
To see the obituary of Comet ISON, be sure to visit:
http://www.isoncampaign.org/karl/in-memoriam