When I sat down recently to think about all the trails I've been on in my life, I realized something. Some of my most memorable outdoor experiences happened on those trails. I saw a bear for the first time. I heard a bull elk bugle. I saw tracks of a mountain lion where it had stopped for a drink. Recently, a Great Horned Owl visited with my wife-to-be and me on our first backpacking trip together. Trails take you places and reveal things to you—often things you don't expect.
And that's the idea behind Central PA Trails Day, to be held Saturday, May 17, at Shaver's Creek Environmental Center. The folks at Shaver's Creek, ClearWater Conservancy, and the Allegheny Outdoor Institute have put together a day of exploration and education designed to help visitors learn how to get out in nature and appreciate their time outdoors by increasing their knowledge and skills. Our hope is that by helping people explore the outdoors, they can get out there and have their own unexpected experiences.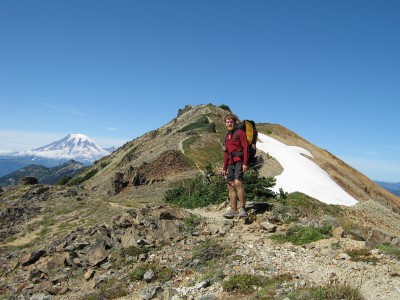 Through our guided hikes, workshops, and presentations, attendees can learn about certain aspects of the landscape, like chestnut trees with the American Chestnut Foundation or stream life with Melissa Freed from Millbrook Marsh Nature Center. Try yoga in a new outdoor setting with Lila Yoga Studio and learn how to leave only footprints on your travels with our Leave No Trace hike.
Activities and presentations on the Shaver's Creek lawn will help folks brush up on skills such as setting up a proper campsite, primitive fire-making, camp cooking, fishing knots, and fly-casting. Raptor presentations, a program on caving, and one man's story of a Pacific Crest Trail thru-hike will hold visitors' attention in the outdoor classroom at Shaver's Creek.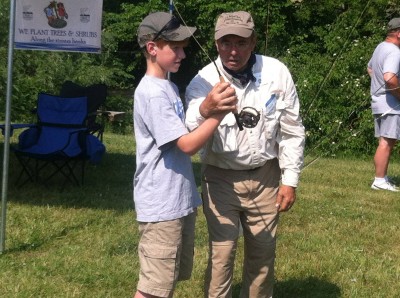 Once visitors have exhausted the organized activities, they can head off on their own to explore the woods and waters of Penn State's Stone Valley Forest. Check the map, pick a trail you've never been on and head on out. You never know what you might discover.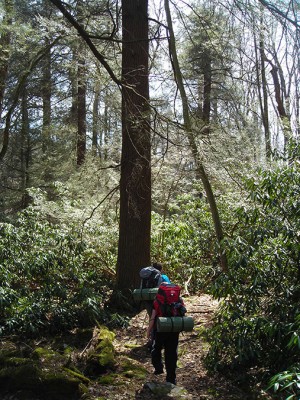 For more information, visit our Trails Day page, and share our flier with a friend! (JPG or PDF)