"We'll sing you in, we'll sing you out, we'll even raise a mighty shout—HOORAY! Hail, hail, the gang's all here, welcome to Outdoor School … HOO-AH!"
These are the first few words every student hears as they put down the windows on the bus before they hop off and begin their week-long adventure at Outdoor School, a residential program for upper-elementary school students, run by Shaver's Creek and staffed by Penn State student counselors. Their faces exhibit excitement, happiness, and uncertainty about the upcoming week. At Outdoor School, everything we do stems from five core values. Community, Aha-Learning (those unexpected teachable moments), Magic, Positive Outdoor Experience, Engagement, and Respect represent who Outdoor School is designed for… the CAMPER. For many students, this is their first time away from home, or their first time living in a camp environment, sleeping in cabins, and eating family-style meals.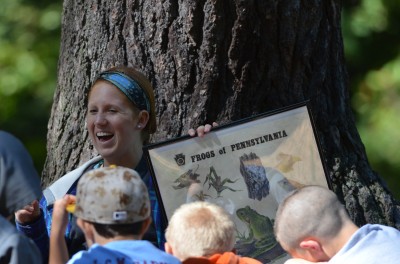 In fact, meals offer some of the first learning opportunities that students encounter at Outdoor School. Long gone are the days of eating a salad comprised of just cheese and croutons. No more reaching across the table to grab the ketchup and accidently knocking bug juice onto your neighbor's lap. Instead, we bring back a highly qualified system of good old-fashioned… manners. We teach the students to only take what they need and to make sure the food gets around the table once before anyone gets seconds. We introduce the idea of zero food waste to help them become aware of the energy usage and resources it takes for the food to arrive at their plate.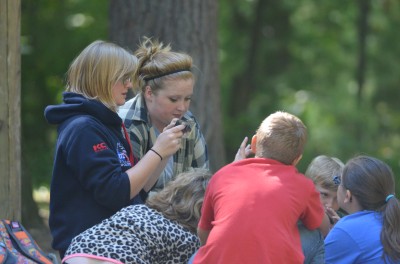 Throughout the week, students complete four lessons that are represented in different colors on the Outdoor School symbol: Cycles, Resources, Living Things, and Then & Now. Each lesson is filled with activities that can be experienced outdoors. For instance, during the Cycles lesson, in addition to time dedicated to actually getting in a stream and looking for macro invertebrates, students might also gather natural items to create "soil soup," a small-scale batch of soil ("just add 100 years"). "Then & Now" is an experience back in time, where students meet counselors dressed in 1850s garb and learn about homesteading practices like woodworking and wool spinning. They even have fun playing with toys from nearly two centuries ago!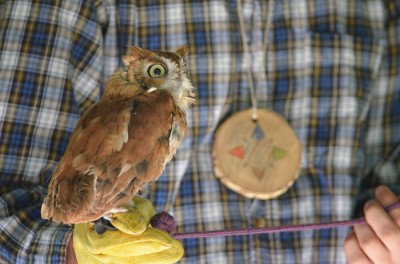 After they complete a lesson, students are encouraged to color in the corresponding symbol on their wood cookie, their nametag sliced from a tree branch. In addition to these four lessons, students get to boogie down at a hoedown and sing and dance at campfires each night. Now, I won't give away all the secrets at Outdoor School—just in case there is an eager fourth grader out there reading this—but I will say this: Outdoor School wouldn't be complete without a little bit of magic.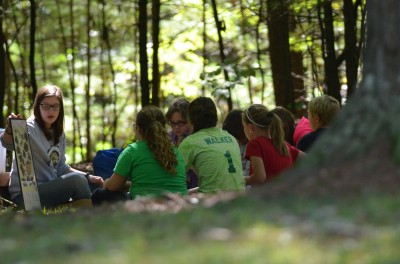 On the last day of Outdoor School, when campers head to the bus and back home to their families, the counselors sing one last song. High fives, hugs, and smiles are exchanged, and you may even see a few tears streaming down some faces. However, we don't view tears as a negative thing. Our Outdoor School director, Xylem, says, "If you've made the campers cry it's been a good week. If you made the counselors cry, you did an even better job." As a Learning Group Leader, I must say departure is one of the hardest parts of Outdoor School. Some campers stare at you with sad puppy dog eyes, while others smile and wave. If there's one thing we've taught them, I hope it's this, my favorite quote of the last song we sing:
"Remember this my friend— until we meet again, you'll always have a home at Outdoor School."