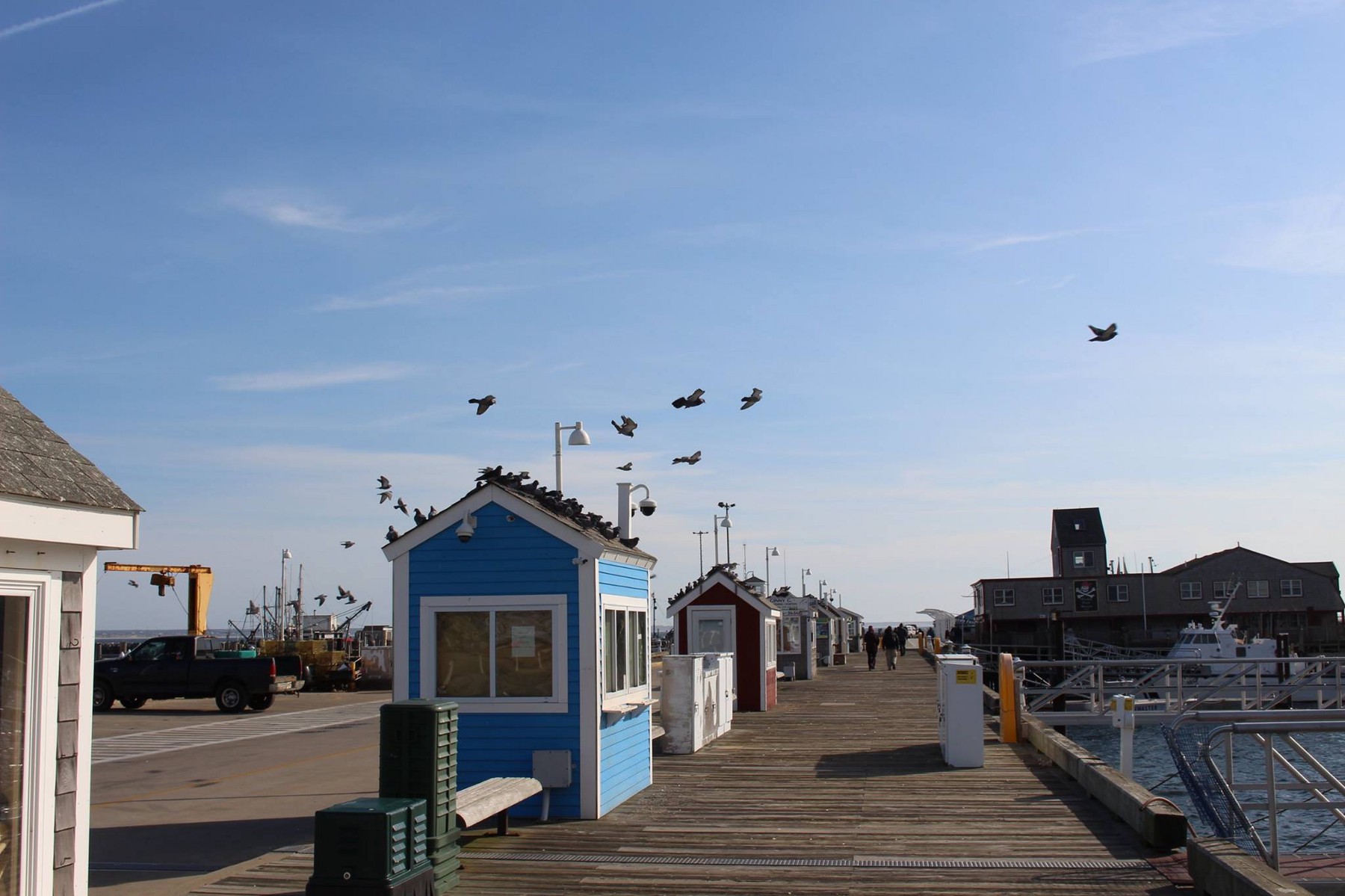 It's midday, I'm standing on a long pier and the wind against my face is uncharacteristically warm for the middle of winter in New England. Gazing through my borrowed pair of binoculars, I watch several seemingly unidentifiable birds bob over the gentle waves. "Ah, it just dove. Looked like a Surf Scoter to me," muttered a fellow classmate nearby. I lower my arms, notice my professor bent over a spotting scope and ask to take a look. My fingers fiddle with the focus knob until a dark blob becomes birdlike, and I think out loud, "It sort of looks like that Goldeneye we saw earlier." Next to me, I hear a soft chuckle and the response "Well, that's probably because it is a Goldeneye." I look up to see Doug Wentzel, my professor at the time and Naturalist of Shaver's Creek, smile and nod.

That was my spark bird — the bird that ignited my love for bird watching. Since that experience, I grew curious about the birds visiting the feeders outside my classroom windows, and, bird by bird, I became a bit of a bird nerd. It's been two years since that trip to Cape Cod on the SEED Semester Discovery Trip, and I have finally returned to Shaver's Creek as an environmental education intern. Ah! How wonderful it is to be back!
One of my goals this season is to share my enjoyment for birding and another is to engage others in citizen science. Why not achieve both at the same time? Conveniently enough, the Cornell Lab of Ornithology and National Audubon Society will be hosting one of the biggest online citizen science projects — The Great Backyard Bird Count — this very weekend. I plan to participate for the first time, and so can you!
The Great Backyard Bird Count: 15 minutes could make you a citizen scientist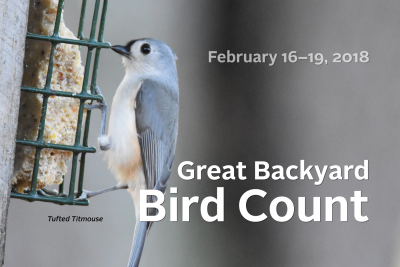 From Friday, February 16th to Monday, February 19th, participants from all over the world will be counting birds to help scientists better understand avian populations. More than 160,000 people of all ages and birding experience participate in this annual project. For as little as 15 minutes, you can watch birds from your window and further scientific studies. Now that's pretty neat!
Thanks to citizen science, scientists can acquire data collections much larger than they could ever gather on their own. Large data collections allow for more accurate theories to be formed. Together, citizens and professional scientists can improve scientific literacy and help us all better understand the environment.
With just 15 minutes of bird observation, you could help scientists investigate questions like…
• How will the weather and climate change influence bird populations?
• Some birds, such as winter finches, appear in large numbers during some years but not others. Where are these species from year to year, and what can we learn from these patterns?
• How will the timing of birds' migrations compare with past years?
• How are bird diseases, such as West Nile virus, affecting birds in different regions?
• What kinds of differences in bird diversity are apparent in cities versus suburban, rural, and natural areas?
So how do The Great Backyard Bird Count (GBBC) and citizen science mesh? The GBBC asks participants, or citizen scientists rather, to simply observe birds and record what and how many birds they saw during a period of at least 15 minutes. You can be watching from your living room window, a trail in the woods, or the sidewalk in your neighborhood. I imagine that I will be trying a little bit of all three. Find specific info below!
GBBC is easy as 1,2,3:
2. Count birds for at least 15 minutes on one or more days of the GBBC. You can count in as many places and on as many days as you like! Submit a separate checklist for each new day, for each new location, or for the same location if you counted at a different time of day. Estimate the number of individuals of each species you saw during your count period.
3. Enter your results on the GBBC website by clicking the "Submit Observations" tab on the home page. You may also download the free eBird Mobile app to enter data on a mobile device.
No need to be a bird nerd

Whether you bird before breakfast every morning, or have never peered through binoculars before, you can join in on the GBBC. Over the last two years, as I've become more familiar with birding, I have come across a few great sources that can make identifying that little bird outside your window a bit easier.
Cornell's All About Birds' bird guide can narrow your search by enabling you to browse by name and shape or taxonomy. This site includes identification descriptions, pictures, call/song recordings, and even has a mobile app.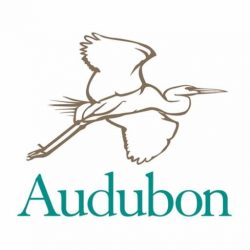 Audubon's website features many handy articles that can help with identifying birds during the count (if you live in PA) and can get you started with your future birding endeavors:
Common GBBC Birds
You're likely to see during the Great Backyard Bird Count (Feb 14-17)
How To Start Birding
If you've been considering joining the ranks of the 47 million birders in the United States, there's no better time…
How to Identify Birds
Birds come in all sorts of eye-catching hues, which makes them easier to spot in busy backdrops. But color isn't always…
And, of course, Audubon's Mobile app.
You now have the information and resources necessary to be a citizen scientist for the Great Backyard Bird Count. And, who knows, you just might discover your own spark bird this very weekend. Enjoy, and happy birding!
***Warning: Once you catch the birding bug, you'll never be bored again.