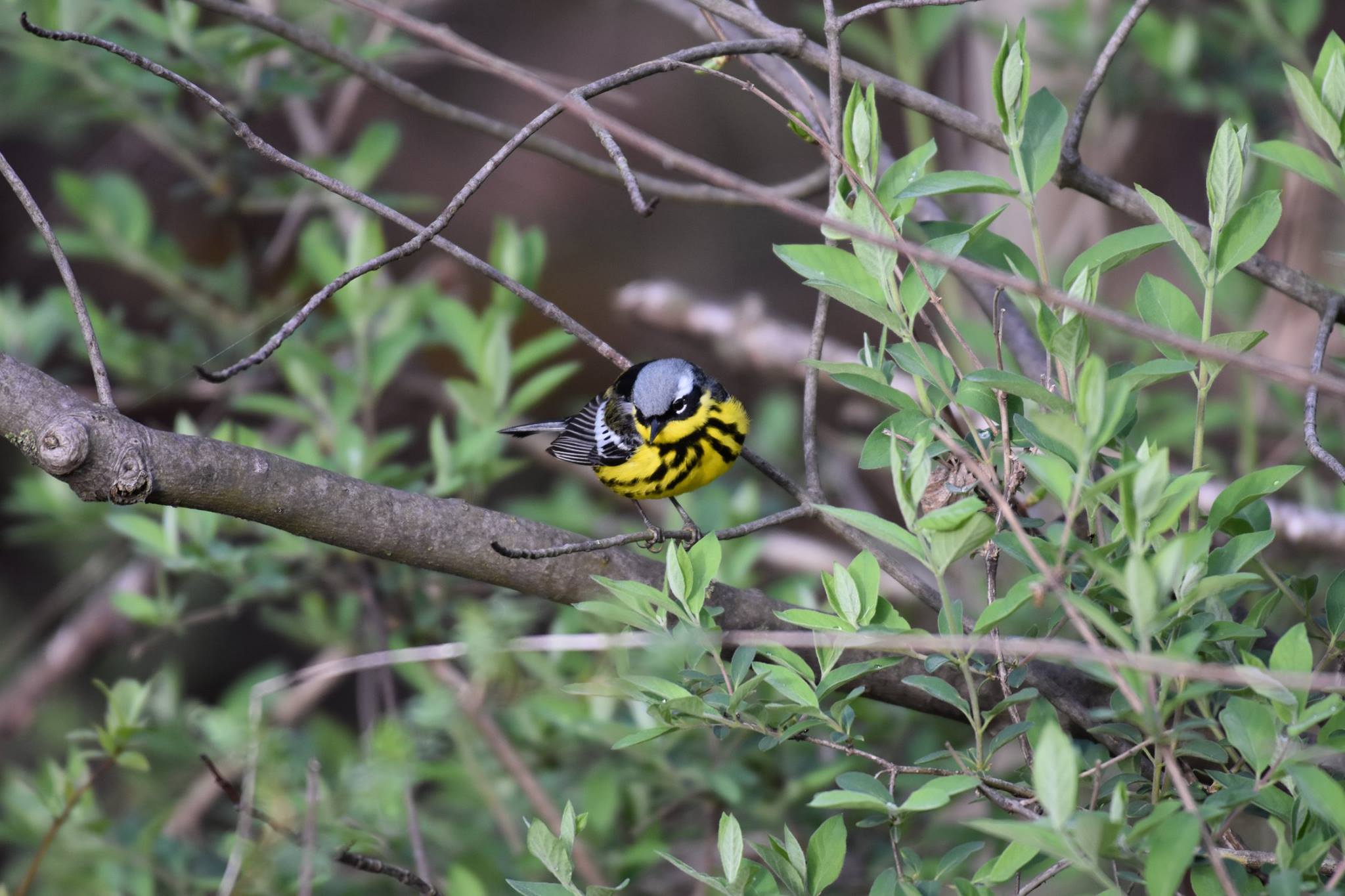 Shaver's Creek is putting the finishing touches on what has been the biggest renovation and expansion in its history, and with it has come lots of small adjustments. But it's easy to point to one thing that has remained constant: people love birds, and they love supporting them.
The Birding Cup is Shaver's Creek's annual fundraiser, and past year's funds have gone towards projects like our front yard pond, nestbox installations around the community, and bird-friendly glass in our buildings (to prevent collisions). But as construction wraps up on the human-occupied facilities at the Creek—a new visitor center, staff space, and classrooms—we are also beginning the construction of brand new enclosures, or mews, for our resident birds of prey.
If you don't know, the Birding Cup itself is a 24-hour friendly competition in which small teams explore central Pennsylvania, seeking the most bird species possible. In addition to gathering over two decade's worth of useful data, each team also solicits donations—and this year, it's for those new homes for our birds.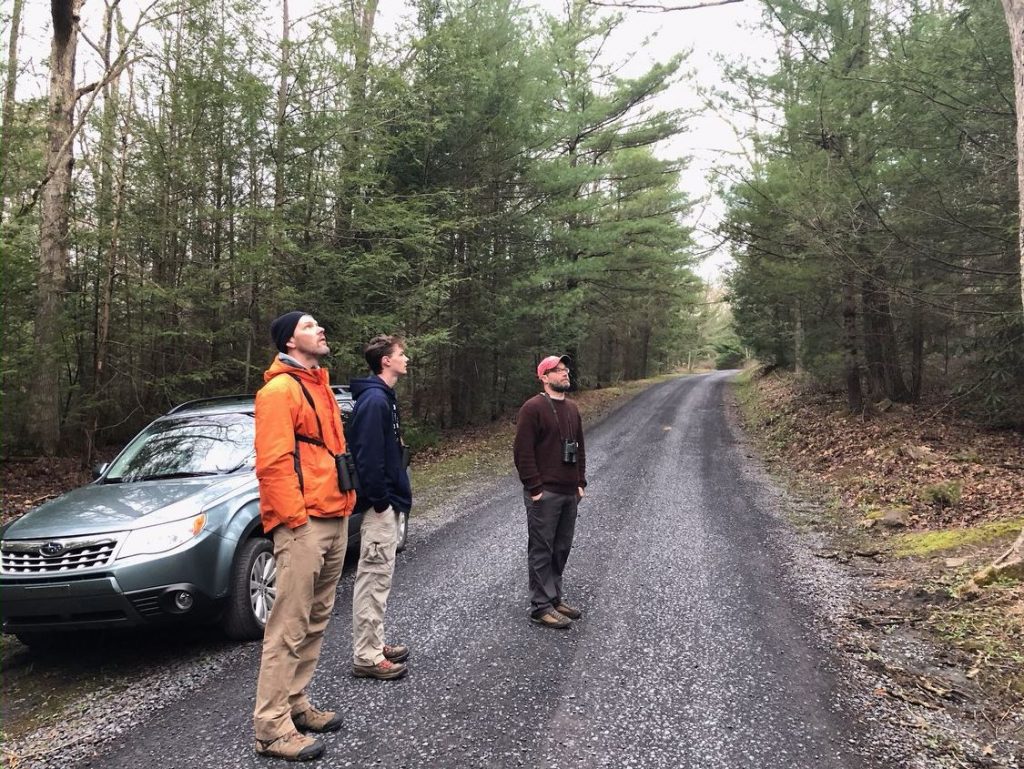 And the outpouring of support for this project has been overwhelming! Our initial goal of $15,000 to support this project was blown away in the days leading up to the Birding Cup. As of this writing, a few of days after the Birding Cup, over $21,000 has already been donated through our online platform — and that doesn't include folks who were waiting to support a team with a per-species donation.
Wow. We can't thank you all enough for your support.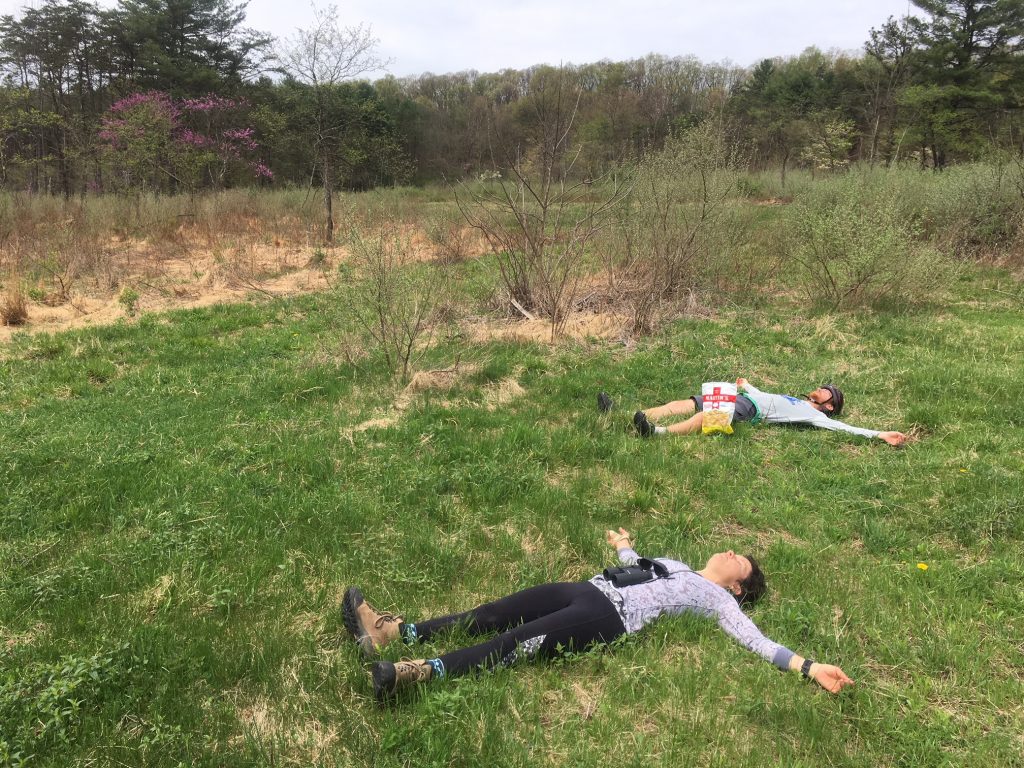 It's also not too late to donate—our target goal only covers a portion of the total cost of the enclosures, and more support is definitely welcome and appreciated.
We also would like to thank our friends at Annual Giving at Penn State for helping us create a new online platform this year. Each team now has control of their own page with a fun bio and photos, and it's much easier to share the page for online donations. If you haven't seen it yet, it's a great way to get to know all of the teams—check it out here!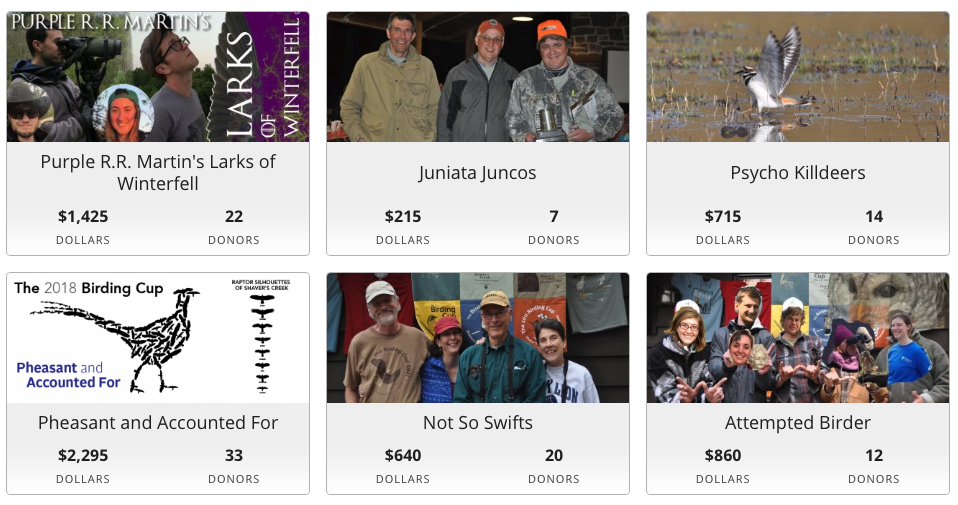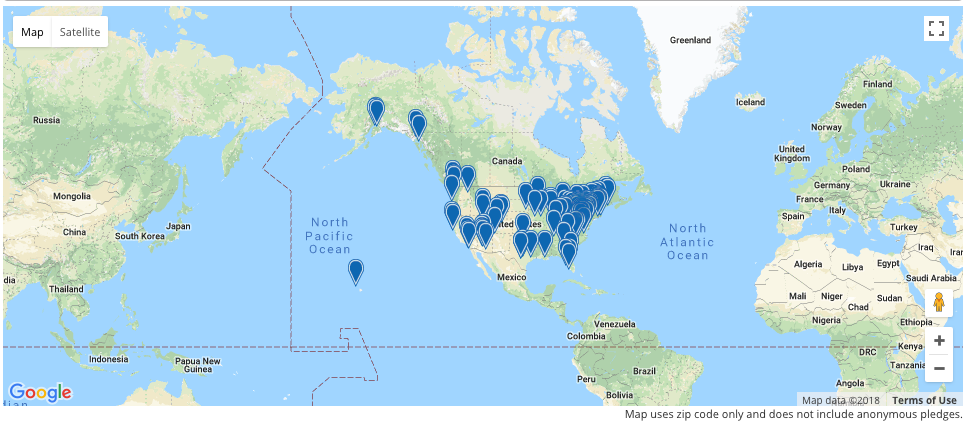 We would also like to thank our sponsors: Appalachian Outdoors, Purple Lizard Maps, Bobby Rahal Honda, Wiscoy for Animals, Lost Creek Shoe Shop (Mifflintown, PA), Collegiate Pride, Envinity, and Honey Creek Bill & Beak!
Thank you!
The Winners
So without further ado—which team's names are the next to be forever engraved on our five trophies?
The County Cup—for the team who finds the most species in a single county—goes to longtime participants, Bad Optics (134 species), who birded Huntingdon County!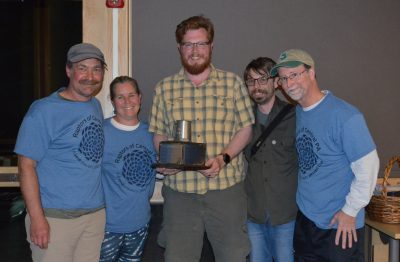 Bad Optics: Doug Wentzel, Laurie McLaughlin, Nate Shipley, Matt Shumar, Mark McLaughlin
The Potter Mug—for the most accomplished team of "new" birders, with less than two years of experience each—goes to first-time team Fearless Fledglings (87 species).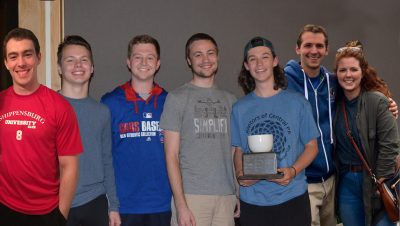 Fearless Fledglings: Scott Taylor, Duncan Wentzel, Brian McLaughlin, Dylan Wentzel, Sean McLaughlin, Andrew Penn, Maddie Giovagnoli
The Birding Boot is reserved for those dedicated few who refuse to burn any fuel in a motorized vehicle. Bikes, boats, even horses (maybe next year?) are all fair game. The Red-rumped Irruptives (127 species) pedaled their way to victory this year.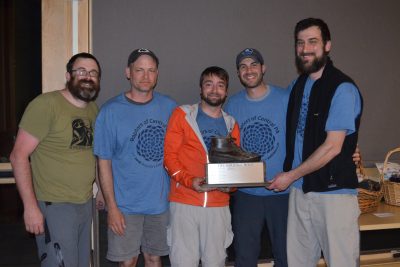 Red-rumped Irruptives: Dave Miller, Julian Avery, Jeremy Bean, Mik Oyler, Joshua Potter
The Micro Cup — for teams of strictly two, exploring no more than a mile's diameter of land—debuted for the first time this year, landing in the hands of Two Cuckoos (124 species) at Canoe Creek State Park.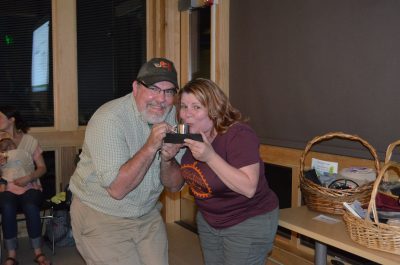 Two Cuckoos: Deuane Hoffman, Carolyn Blatchley
Finally, the grand winners of the Birding Cup, those who saw the most species far and wide: Psycho Killdeers (152 species) defends their title, making them champions for the second year in a row!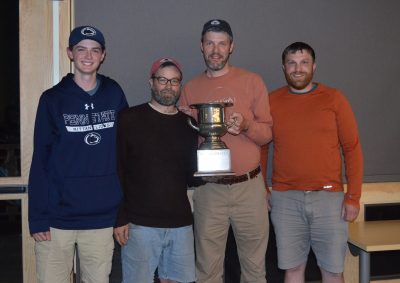 Psycho Killdeers: Carl Engstrom, Jon Kauffman, Joe Verica & Dennis McGillicuddy
Thanks to everyone for participating! You can check out more information about all of the teams, and even donate to your favorite one, here!
The Birds
Finally, you're wondering: what birds were seen?! Weather conditions (despite a few heavy storms on Friday night) led to some terrific migratory activity, and 189 total species were observed. WOW! Congrats to all of our birders for gathering this important data!
Here's the list.
GEESE, SWANS & DUCKS
Canada Goose
Mute Swan
Tundra Swan
Wood Duck
American Black Duck
Mallard
Blue-winged Teal
Ring-necked Duck
Greater Scaup
Lesser Scaup
Bufflehead
Hooded Merganser
Common Merganser
Red-breasted Merganser
GAMEBIRDS
Ring-necked Pheasant
Ruffed Grouse
Wild Turkey
LOONS, GREBES & CORMORANTS
Common Loon
Pied-billed Grebe
Horned Grebe
Red-necked Grebe
Double-crested Cormorant
HERONS
American Bittern
Great Blue Heron
Great Egret
Green Heron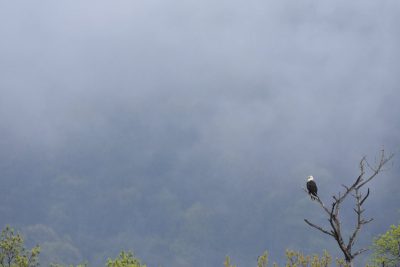 HAWKS, EAGLES & VULTURES
Black Vulture
Turkey Vulture
Osprey
Bald Eagle
Northern Harrier
Sharp-shinned Hawk
Cooper's Hawk
Red-shouldered Hawk
Broad-winged Hawk
Red-tailed Hawk
American Kestrel
Merlin
RAILS & SHOREBIRDS
Virginia Rail
Sora
Common Gallinule
American Coot
Killdeer
Spotted Sandpiper
Solitary Sandpiper
Greater Yellowlegs
Lesser Yellowlegs
Semipalmated Sandpiper
Least Sandpiper
Wilson's Snipe
American Woodcock
GULLS & TERNS
Bonaparte's Gull
Ring-billed Gull
Herring Gull
Common Tern
DOVES to WOODPECKERS
Rock Pigeon
Mourning Dove
Black-billed Cuckoo
Yellow-billed Cuckoo
Barn Owl
Eastern Screech Owl
Great Horned Owl
Barred Owl
Northern Saw-whet Owl
Common Nighthawk
E. Whip-poor-will
Chimney Swift
Ruby-throated Hummingbird
Belted Kingfisher
Red-headed Woodpecker
Red-bellied Woodpecker
Yellow-bellied Sapsucker
Downy Woodpecker
Hairy Woodpecker
Northern Flicker
Pileated Woodpecker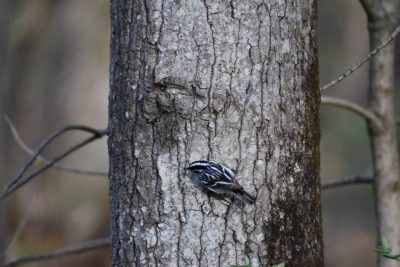 PERCHING BIRDS
Eastern Wood-Pewee
Acadian Flycatcher
Alder Flycatcher
Willow Flycatcher
Least Flycatcher
Eastern Phoebe
Great-Crested Flycatcher
Eastern Kingbird
White-eyed Vireo
Yellow-throated Vireo
Blue-headed Vireo
Warbling Vireo
Red-eyed Vireo
Blue Jay
American Crow
Fish Crow
Common Raven
Horned Lark
N. Rough-winged Swallow
Purple Martin
Tree Swallow
Bank Swallow
Barn Swallow
Cliff Swallow
Black-capped Chickadee
Tufted Titmouse
Red-breasted Nuthatch
White-breasted Nuthatch
Brown Creeper
Carolina Wren
House Wren
Winter Wren
Marsh Wren
Blue-gray Gnatcatcher
Golden-crowned Kinglet
Ruby-crowned Kinglet
Eastern Bluebird
Veery
Swainson's Thrush
Hermit Thrush
Wood Thrush
American Robin
Gray Catbird
Northern Mockingbird
Brown Thrasher
European Starling
American Pipit
Cedar Waxwing
Ovenbird
Worm-eating Warbler
Louisiana Waterthrush
Northern Waterthrush
Blue-winged Warbler
Golden-winged Warbler
Black-and-white Warbler
Tennessee Warbler
Nashville Warbler
Mourning Warbler
Common Yellowthroat
Hooded Warbler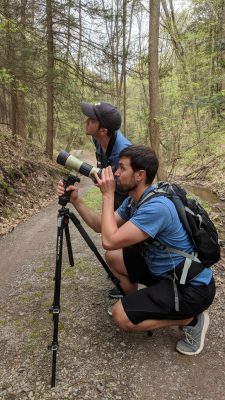 American Redstart
Cape May Warbler
Cerulean Warbler
Northern Parula
Magnolia Warbler
Bay-breasted Warbler
Blackburnian Warbler
Yellow Warbler
Chestnut-sided Warbler
Blackpoll Warbler
Black-throated Blue Warbler
Palm Warbler
Pine Warbler
Yellow-rumped Warbler
Yellow-throated Warbler
Prairie Warbler
Black-throated Green Warbler
Canada Warbler
Wilson's Warbler
Yellow-breasted Chat
Eastern Towhee
Chipping Sparrow
Field Sparrow
Vesper Sparrow
Savannah Sparrow
Grasshopper Sparrow
Song Sparrow
Lincoln's Sparrow
Swamp Sparrow
White-throated Sparrow
White-crowned Sparrow
Dark-eyed Junco
Scarlet Tanager
Northern Cardinal
Rose-breasted Grosbeak
Indigo Bunting
Bobolink
Red-winged Blackbird
Eastern Meadowlark
Rusty Blackbird
Common Grackle
Brown-headed Cowbird
Orchard Oriole
Baltimore Oriole
Purple Finch
House Finch
American Goldfinch
House Sparrow
OTHER SPECIES
Snowy Egret
Forster's Tern
Gray-cheeked Thrush
Golden Eagle
Bobwhite
Total: 189
And that's a wrap! Thank you all for your support!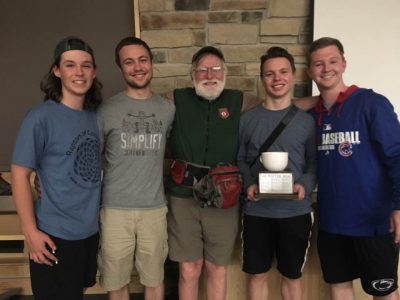 The Fearless Fledglings with Shaver's Creek founder Corky Potter. Photo courtesy Laurie McLaughlin
With photos by Jerod Skebo, Jen Anderson, and Justin Raymond.