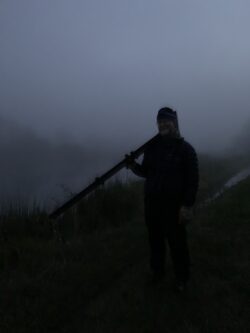 The Birding Cup has always been focused on building community through a shared love and appreciation of the feathered friends that are abundant in Central PA and beyond — and this year stayed true to that mission. We again welcomed five friendly competitive categories as well as the global, noncompetitive category for birders around the world to participate. It has been so rewarding to see our local and global birding communities grow and share in the joy of birding and enjoying nature, no matter their location, background, or skill level. 
This year's birders in Centre County enjoyed nearly perfect weather apart from some early morning fog — a nice treat for our returning participants who braved the constant rainstorms during last year's Birding Cup. Year after year, rain or shine, we are always moved by the dedication of this community to come together, raise awareness for our conservation efforts, and have fun making some new birding memories! 
Find all the teams, individual birders, and support raised at the 2023 Birding Cup Hub.
The Results Are In
All in all, we welcomed 158 total birders, making up 24 local and 13 global teams. Our local and global participants, both seasoned and novice, spotted a grand total of 292 unique species across 8 states (Pennsylvania, Maine, New Hampshire, Massachusetts, Oklahoma, Virginia, Florida, Colorado) and 3 countries (U.S., Kenya, Germany). 
While our global category remained noncompetitive, our local birders raced to be named the winners in one of five categories: the Birding Cup, awarded to the team of three or more that sees the most species within seven Central Pennsylvania counties; the County Cup, to the team that sees the most species within one of those seven counties; the Birding Boot, awarded to the team that identifies the most species while traveling only by nonmotorized means; the Potter Mug, for most species seen by a team composed of members with less than two years of birding experience; and the Micro Cup, awarded to the 2-person team with the highest count within a mile diameter circle. 
Micro Cup Winners
The Micro Cup went to Rare Birds who counted 85 species within one mile diameter. Awesome work!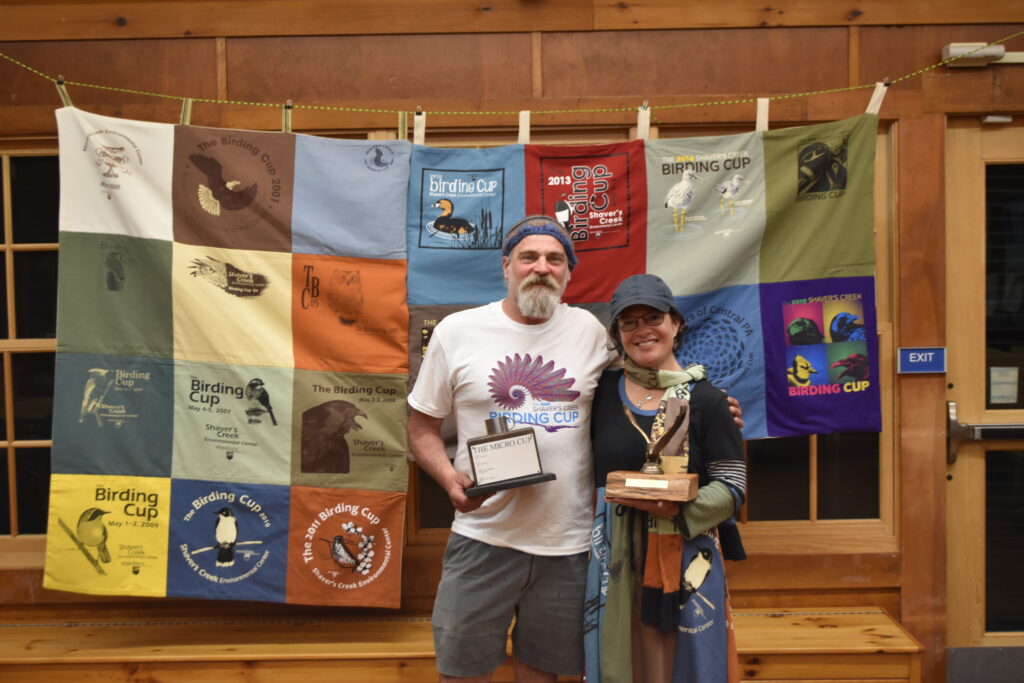 Potter Mug Winners
The Potter Mug was won by Against Owl Odds after their valiant effort spotting 86 species. This was the highest count of a team with less than 2 years of birding experience. Great job, Against Owl Odds!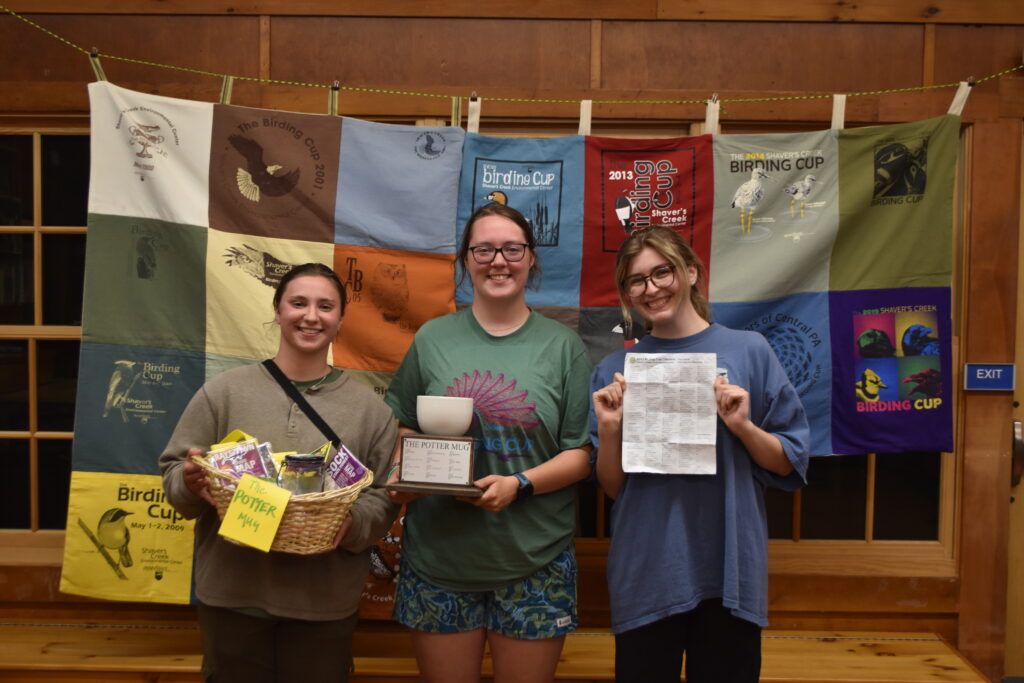 Birding Boot Winners
The Whip-Poor-Wheels identified 99 species, all by nonmotorized means, to win the Birding Boot! Congratulations!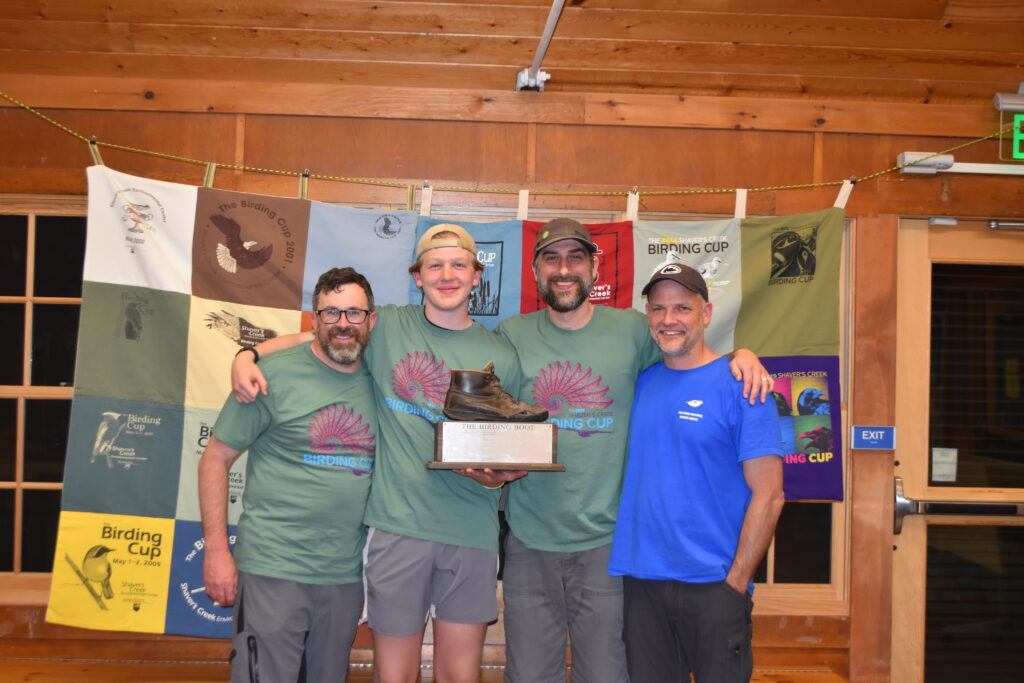 County Cup Winners
For a second year in a row, Raiders of the Lost Lark took home the County Cup by spotting 128 species all in one county! Great birding, Raiders of the Lost Lark!
And without Further Ado — Our 2023 Birding Cup Winners
The 2023 Birding Cup winners are Mifflin County Mockingbirds who recorded an impressive grand total of 135 species! Great effort, Mifflin County Mockingbirds, and congrats on the victory!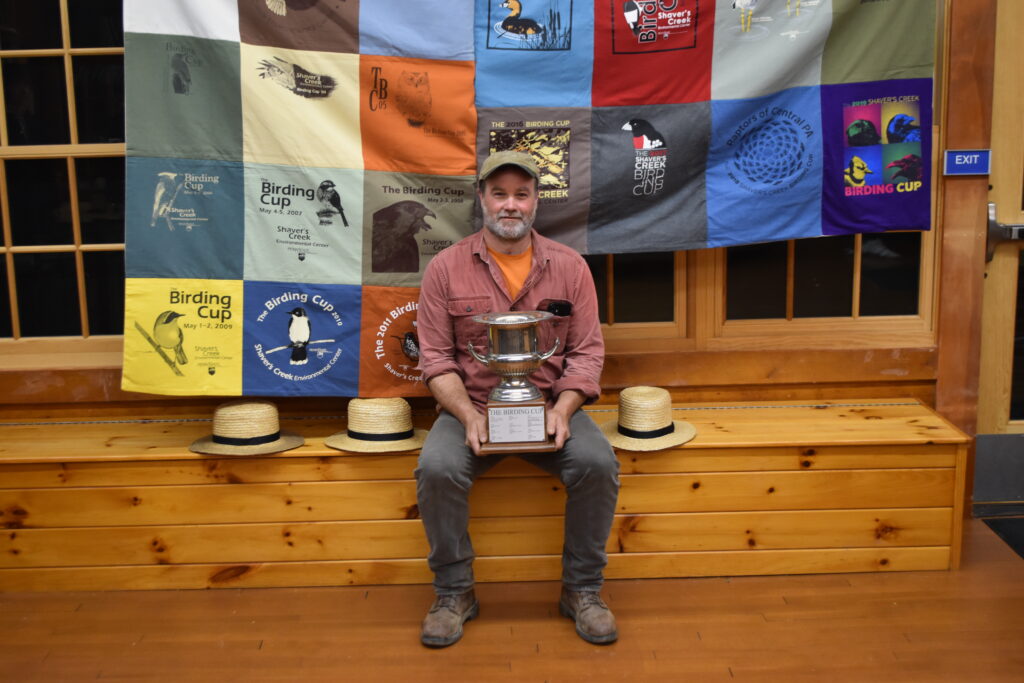 We want to give a huge congratulations and thank you to not only our winning teams, but all who participated! This event is one of Shaver Creek's most beloved traditions, and it wouldn't be possible without each of our donors, supporters, and — of course — avid birders.
Why We Bird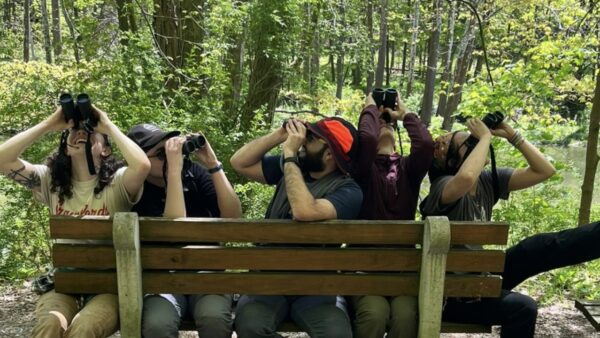 This year, fundraising efforts contributed toward our spring hawk counter on Tussey Ridge. This type of citizen science effort helps to identify trends in raptor populations and tell the long-term story of species biodiversity.
While the 2023 Birding Cup may be over, donations are still being accepted. We have currently raised $14,900 toward our goal of $15,000! Every donation goes a long way in supporting our cause. Join us in our mission by donating now! Thank you so much to all of our generous donors so far. 
This year's Birding Cup was also made possible with the incredible support of local businesses. Shaver's Creek would like to thank: 
What We Saw 
Visit this year's trip report to see a full list of species that our participants spotted!