Nestled in Penn State's 7,000-acre Stone Valley Experimental Forest, Shaver's Creek is not only a place for children and families to discover the natural world, but a field laboratory for Penn State students and faculty to carry out research in the areas of environmental education; plant sciences; recreation, park, and tourism management; and more!
Family learning in the outdoors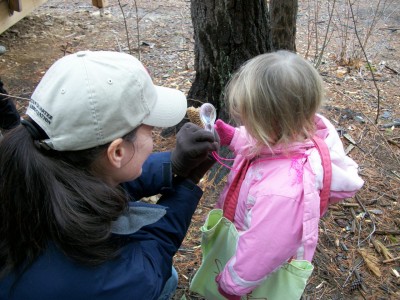 With family groups as one of the most common social groups to visit informal learning sites (like Shaver's Creek), this research initiative aims to better understand how families interact with outdoor spaces and with each other to learn about science and nature. A second goal of this research initiative is to explore how families' outdoor learning experiences can be facilitated through public programs, science tools, and inquiry activities.
Research lead: Lucy McClain
Integrating mobile technologies into outdoor-based, informal learning spaces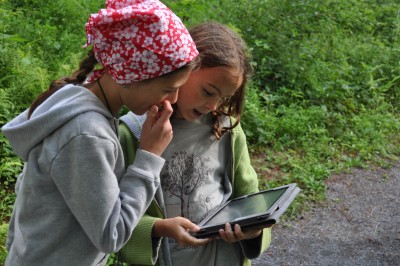 Given the ubiquity of mobile technologies in the 21st century, it is important to investigate how mobile-based educational programs can be consciously designed to support, rather than detract, from the learning experience, particularly when learning is situated in the outdoors. Consequently, this research initiative explores what it means to be 'engaged' with nature when mobile devices are facilitating the educational experience and what mobile-based design features contribute to one's interactions with the environment.
Research lead: Lucy McClain
Plant Science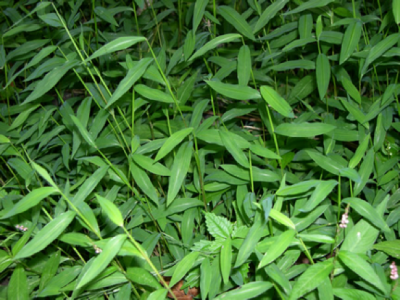 The Plant Science Program at Shaver's Creek, under the leadership of Program Director Dr. Eric Burkhart, often working with partners such as the Pennsylvania Department of Conservation and Natural Resources, includes research on native plants of economic and conservation importance, such as American ginseng and goldenseal.
Research Lead: Eric Burkhart
Other research at Shaver's Creek is often carried out by graduate assistants who apply their interests and areas of study to some aspect of Shaver's Creek's programming to gather data and draw conclusions. For instance, past graduate students have studied our Outdoor School and family programs to gauge the effectiveness of environmental education at changing children's attitudes about the natural world.
Penn State students and faculty interested in carrying out research in any of these areas and/or using Shaver's Creek as a field site for your program should contact us for more information.