The Birding Cup, Shaver's Creek's annual fundraising tournament, is a contest among teams of birders to identify the most bird species in a twenty-four hour period in the central Pennsylvania region (Huntingdon, Centre, and adjoining counties). Teams must compete based on a set of Birding Cup rules, and the winning teams are awarded their prizes immediately following the contest at Shaver's Creek Environmental Center in Petersburg, Pennsylvania.
For some insight into the world of Birding Cup, listen to this 2007 story reported by Cynthia Berger of WPSU about the Birding Cup:
The Cup selects winning teams in four categories:
The Birding Cup goes to the team that identifies the most species overall
The County Cup goes to the team that finds the most species while searching in only one county
The Potter Mug is for the most species seen by a team with all members who have an average of less than two years of birding experience
The Birding Boot goes to the team that identifies the most species traveling only by nonmotorized means (walking, biking, canoeing).
Our fundraising goal for this year's Birding Cup is $12,000. Pledges may be made per bird identified or in a single donation, and donors may choose to support a specific team. For more information, contact us.

2017 Results
In 2017, Psycho Killdeer won the Birding Cup with an impressive 142 species found! Keg Chukars earned the County Cup with 129 species in Mifflin county. Weekend Migrants and Feathered Body Inspectors tied for the Birding Boot with 110 different birds. The Potter Mug was claimed by Ahh Frigate, who chalked up 106 species. For much more info, read our 2017 Birding Cup wrap-up blog.
Who will take the Cup in 2018?
Birding Cup Team Entries
Teams must consist of at least three members and must follow the rules of The Birding Cup when participating. Team entries should be submitted no later than four days prior to the start.
Team entry is free, however, since this is our only annual fundraiser, teams are encouraged to raise at least $100 in donations to The Birding Cup. Please use the Birding Cup Team Registration page to enter your team. Learn more about donations below. Download a printable Birding Cup Pledge Sheet.
Download the official Birding Cup checklist to track bird species that you see during the Cup. This completed checklist must be submitted by 7:30 p.m. on Saturday evening. In 2017, due to construction at Shaver's Creek, the final evening wrap-up was held at Millbrook Marsh Nature Center. Stay tuned for more information about the 2018 wrap-up.
Birding Cup Pledges and Donations
Contributions may be made as outright gifts to support The Birding Cup, or donations can be made "per bird species." Donors can also make secure, online donations at: https://www.shaverscreek.org/BirdingCupDonations. For more details, please visit the Pledges and Donations page.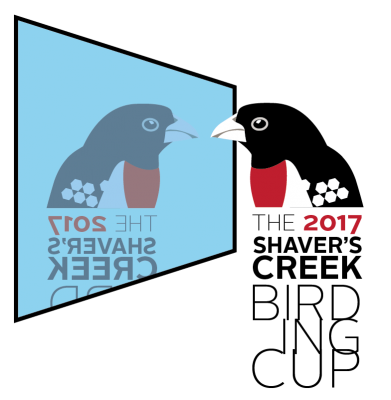 Every year our Birding Cup fundraiser supports projects that help shape and change our site, like the pond in the front yard and improvements along the lakeshore. We are focusing this year's fundraising dollars on the costs associated with installing bird-friendly glass in our building and expansion project. We feel it will be well worth the extra investment for us to be able to see clearly into our forest from the outside, while reducing reflections with patterns in the glass for our feathered friends to see!
Some recent Birding Cup donations have directly funded…
Harvesting local wood from Stone Valley Forest for our expansion and renovation — 2016
Farmland Raptor Conservation: Nestboxes installed around the community — 2015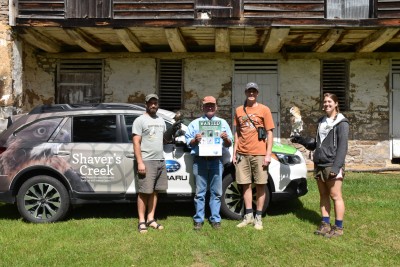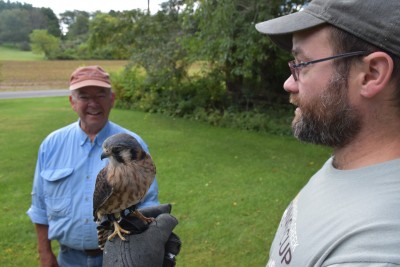 Lakeside dock and stable shoreline by Sunset Point Pavilion — 2014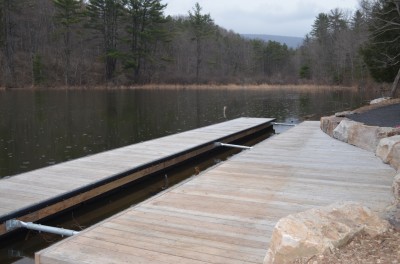 Front yard pond — 2012

Rules and Guidelines of the Birding Cup
Download a copy of the Rules and Guidelines (PDF) for the Birding Cup competition.