Meeting at the Stone Valley Recreation Area parking lot in 2017!
Take a leisurely hike to see and hear the numerous bird species that migrate through central Pennsylvania every spring and fall. Shaver's Creek naturalists Doug Wentzel, Jon Kauffman, and Joshua Potter will help participants identify the songs, calls, and field marks of species, from hawks and eagles to thrushes and woodpeckers. Bring a good pair of hiking boots, binoculars, any guidebooks you have, and an inquisitive mind! Migration Morning Bird Walks are open to birders of all experience levels. Some binoculars are available to borrow.
Fall is a great time to study those confusing fall warblers and flycatchers using visual identification!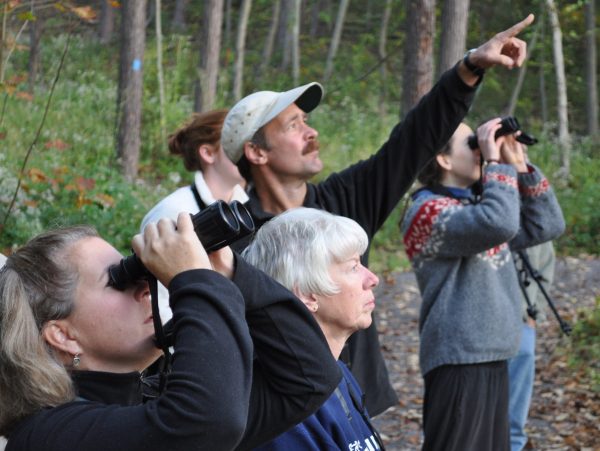 Registration for bird walks is appreciated but not necessary. Please contact us for more information or to register. The Migration Morning Bird Walks are one of many birding programs at Shaver's Creek, including our annual Birding Cup held the first weekend in May.