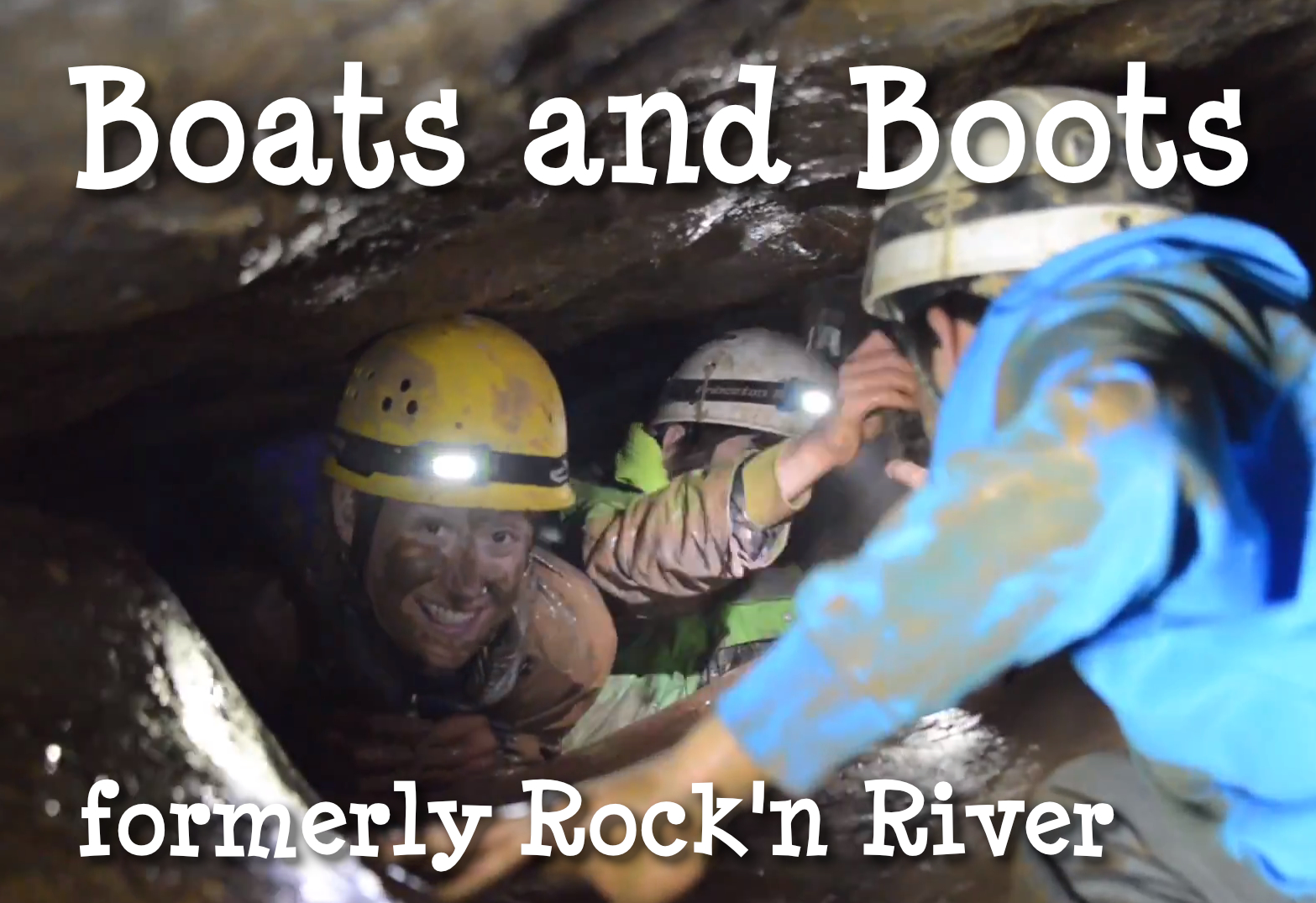 Ages: 12–14

Important Update for Boats and Boots in 2021
Due to COVID, Boats and Boots will not occur in 2021. Check back for its fantastic return in 2022!
Boats and Boots — the revamped version of Rock 'n River — explores different places every year, making the program a different experience for anyone returning! Come experience caving, high ropes, boats, orienteering, hiking, and swimming at Whipple Dam. On Friday evening, put your newly acquired wilderness survival skills to use on an overnight campout!
Four-Day Camp Sessions
Cost:
N/A
Times:
N/A
Dates (Choose one):
Boats and Boots will not be offered in 2021.
Five-Day Camp Sessions
Cost:
N/A
Times:
N/A
Dates (Choose one):
Boats and Boots will not be offered in 2021.
Daily Schedule
Day
Activity

Monday

9:00 a.m.–4:00 p.m.: Canoeing on Lake Perez


Learn more about the other people in your group and try your hand at canoeing. Bring an extra full change of clothes as it is possible that you will wind up needing them.

Tuesday

9:00 a.m.–4:00 p.m.: Alpine Tower


Have you ever challenged yourself on an Alpine Tower, working your way up to the top? Today is all about that. But that's not all! We will also hike some of the lesser-explored trails further afield in Shaver's Woods.

Wednesday

9:00 a.m.–4:00 p.m.: Hiking

Lace up those boots and explore the forest for an entire day! You, your pack with gear, your leader, and your group will head out for a day hike across miles of changing terrain.

Thursday

9:00 a.m.–4:00 p.m.: Caving

Time to explore a NEW wild cave — one that prior Boats and Boots participants have not seen! Using headlamps on helmets, this journey will take us through a cave with many options, from tight squeezes to larger passages — and plenty of mud.

Friday

9:00 a.m.–5:45 p.m.: Survival Skills


From orienteering through the woods (both on and off the trails) to shelter building and Leave No Trace fire building, today is all about developing and building upon survival skills. We will also spend time at Whipple Dam on the beach and in the water (weather permitting).

5:00 p.m.: Claim your camper and stay with your family to enjoy the rest of the optional activities throughout the evening! Start with your own self-provided dinner on the front lawn!

Note: Please do not begin setting up your gear before 4:45 p.m. if you are staying for the Friday overnight.
With no cooking facilities available, please bring something that is easy and quick.
We are a zero waste facility and able to compost anything organic (including food scraps and paper products). Please still bring reusable plates and utensils if possible.
Families may "Adopt-A-Counselor" by bringing food for them and enjoying the picnic together! A signup sheet will be available starting Wednesday afternoon on a first come basis.

6:30 p.m.: Ice cream from Meyer Dairy provided

7:15 p.m.: Campfire program! Campers and staff will present a myriad of songs, poems, skits, stories, and adventures from the camp week. Bring along a blanket/chair or sit on the giant rocks in front of the stage.

8:30–9:30 p.m.: Night activities, including night walks, are optional for families while campers will head off (with staff) to their previously made shelters for a closing ceremony and sleep. Please bring warm layers and wear closed-toed shoes. Flashlights not needed.

10:00 p.m.: Settle into your tent for the night!

Saturday

6:30–8:00 a.m.: Breakfast/Last Day

6:30 a.m.: Coffee!

7:00–8:00 a.m.: Breakfast is served — featuring freshly made pancakes and coffee, plus milk, juices, and pancake toppings.
What do I need to wear and bring each day?
Boats and Boots campers will need to wear outdoor clothes that can get dirty and closed-toed shoes each day. You should also bring a small backpack for carrying the following things: a zero waste, nut-free lunch, a full water bottle, a raincoat or poncho, a hat, and sunscreen.
Monday: Bring a full change of clothes and a garbage bag.
Tuesday: Pack extra snacks — we will be hiking all day.
Wednesday: Wear clothes that allow for movement since we will be on an Alpine Tower, then hiking.
Thursday: Campers need to wear clothes that can get super-crazy muddy (please avoid cotton if possible) over their swimsuits and bring another full set of clothes, a thick trash bag, towel, pair of work or gardening gloves, and either another set of shoes for after the cave or a pair of muck boots to be worn into the cave; shoes worn into the cave need to have good traction.
Friday: Campers need to wear their swimsuits under their clothes and bring a towel, sunscreen, and clothes to change into after swimming. If they are staying for the optional overnight activities, they need to bring a sleeping bag, pillow, toothbrush, toothpaste, and any other specific overnight items that pertain to that individual.