and Pancake Breakfast at Shaver's Creek
While we will miss celebrating the maple sugar harvest with our wonderful Shaver's Creek community, the festival (and the pancakes!) will return after our building renovations are complete! We hope you'll keep up with our progress on Facebook, and see what we're building toward. The Maple Harvest Fest will return in 2019!
Read on to learn more about the festival!
Regular features of the Maple Harvest Festival
Come celebrate the first harvest of the new year with Shaver's Creek in late March! Since 1984 we have hosted our Maple Harvest Festival and Pancake Breakfast to help people learn about the maple sugaring process — both in colonial times and the present day. At the festival you can:
learn how to identify and tap sugar maple trees and visit the Sugar Shack to see sap transformed into syrup
watch costumed interpreters demonstrate sugaring techniques used by Native Americans, pioneers, and modern-day farmers
enjoy live music and storytelling
see live birds of prey and reptile shows
savor all-you-can-eat pancakes and maple syrup!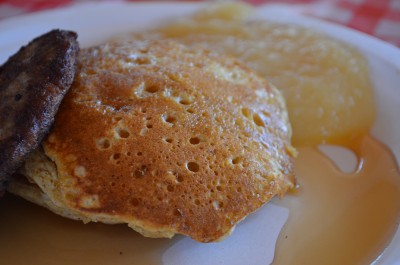 What Does the Maple Harvest Festival Cost?
Admission to the festival and all-you-can-eat pancake breakfast (including two organic sausages) for:
children, ages 5 and under: FREE
nonmembers: $10 (ages 12+) and $6 (ages 6–11)
members*: $5 (ages 12+) and $3 (ages 6–11)
bus-riders: $5 (ages 12+) and ages 11 and under FREE
Tickets are only sold on the day of the festival. There are no advance sales except for those riding the bus.
*Members only: FREE breakfast and special program on Sunday from 9:30 to 10:30 a.m.
Menu includes:
Pancakes, real maple syrup, two local pork sausage patties (per person), applesauce, and beverages (juice, coffee, tea, hot chocolate)
Parking
There may be an opportunity to take the bus to Maple Harvest Festival and get a discount on your tickets! Check back closer to the Festival for more information.
Parking is limited at the main building and fills up rather quickly. To avoid waiting in long parking lines, please consider heading to our additional parking area at Stone Valley Recreation Area, a short (ten minute) walk across the boardwalk with a view of Lake Perez.
As you drive into Shaver's Creek on Red Rose Road, follow the signs for "Additional Parking." After you park, follow the trail signs to Shaver's Creek.
Trail Conditions
Despite the festival happening at the start of spring, winter is still working on melting here at Shaver's Creek! The Maple Trail (Point Trail) that you will travel to visit the five interpretive stations is still covered in spots with snow and icy patches. As the snow melts, trails will be wet and muddy.
Accessibility
Shaver's Creek encourages individuals with disabilities to participate in its programs and activities. If you anticipate needing special accommodations for have questions about the physical access provided, please visit the front office or contact us at 814-863-2000 before your visit.
Group Visits
If you have a large group (10+) planning on attending the festival, please call 814-863-2000 in advance to notify us of the day and time you plan to visit. This will allow us to greet you in a way that will benefit your large group, and allow you to spend more time at the festival.
The following items and activities are prohibited at Shaver's Creek:
– Pets
– Smoking
– Strollers: due to the number of people at the festival and the condition of the trails, strollers will only be permitted in certain sections of the Center

Maple Harvest Festival: From Tree to Table
Volunteer at the Maple Harvest Festival
If you would like to volunteer to help us host more than 2,000 visitors during the weekend, please contact us. Both Penn State students and community members are encouraged to volunteer.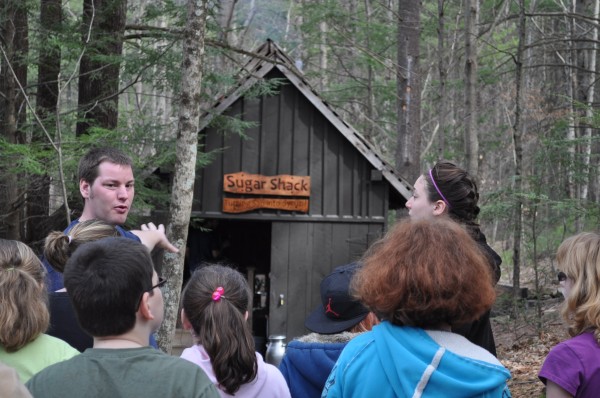 Earn Penn State Credit at the Maple Harvest Festival
Penn State students can earn 2 credits to help organize and orchestrate the festival. For more information, please view information about our Festival Courses.