2022 Maple Harvest Festival — SOLD OUT
March 26–27, 2022, 10:30 a.m.–3:30 p.m. (ET)
We can't wait for you to join us for the return of the Maple Harvest Festival at Shaver's Creek! We look forward to gathering with you while following Penn State health guidelines. This year, the pancake breakfast will take place entirely in outside areas.
Tickets are required to attend the festival and/or tour Shaver's Creek facilities on March 26 and 27. Thanks to the incredible support of our community, all tickets have sold out. If you would like to receive advance notice for future Maple Harvest Festivals or other events and opportunities at Shaver's Creek, please consider signing up for our free e-newsletter, Letters from the Birdbox.
We welcome you to join us to celebrate the first harvest of the new year with Shaver's Creek! Since 1984 we have hosted our Maple Harvest Festival and Pancake Breakfast to help people learn about the maple sugaring process — both in colonial times and the present day. At the festival you can:
learn how to identify and tap sugar maple trees and visit the Sugar Shack to see sap transformed into syrup
watch costumed interpreters demonstrate sugaring techniques used by Native Americans, pioneers, and modern-day farmers
enjoy live music
see live animal programs to learn about our resident birds of prey, reptiles, and amphibians
scale the climbing wall — open from 10:30 a.m–2:30 p.m.
savor all-you-can-eat pancakes and maple syrup!
2022 Schedule of Live Music and Animal Programs
No matter which day you attend, there's plenty to see and hear at Shaver's Creek during the Maple Harvest Festival.
Day
Events

Saturday, March 26

10:30 a.m.–3:30 p.m.: Explore the Klingsberg Aviary with Animal Care Staff
Starting every hour, on the hour.
Meet at the Klingsberg Aviary entrance for a thirty-minute guided interpretation of the aviary and the birds who call it home.

11:00–11:45 a.m.: Meet the Farmers
See how cornmeal produced from heirloom Bloody Butcher corn from Plowshare Produce is shelled and used in your pancakes!

12:45–1:30 p.m.: The Stone Valley Pickers, Folk Music
Micah Spicher Schonberg, Jen Breimhurst, Alan Cook, Matt Marsden

2:30–3:15 p.m.: Brendan Locke, Classic Folk

Sunday, March 27

10:30 a.m.–3:30 p.m.: Explore the Klingsberg Aviary with Animal Care Staff
Starting every hour, on the hour.
Meet at the Klingsberg Aviary entrance for a thirty-minute guided interpretation of the Klingsberg Aviary and the birds who call it home.

11:00–11:45 a.m.: Stacy Tibbetts, Acoustic Folk

12:45–1:30 p.m.: Meet the Pennsylvania Maple Queen
Join Pennsylvania Maple Queen Rebecca Wright to enjoy an interactive maple activity for more about maple sugaring.

2:30–3:15 p.m.: Joe Belle and Friends, Appalachian Folk Rock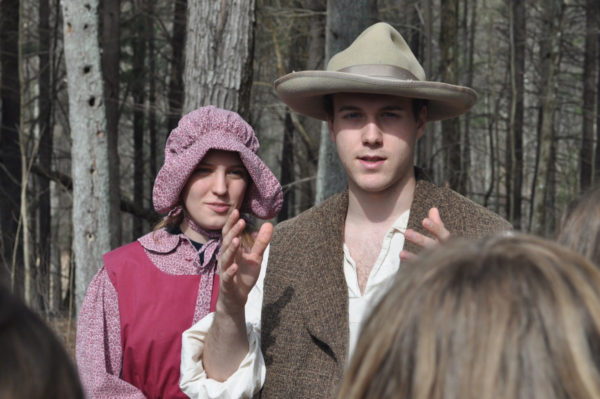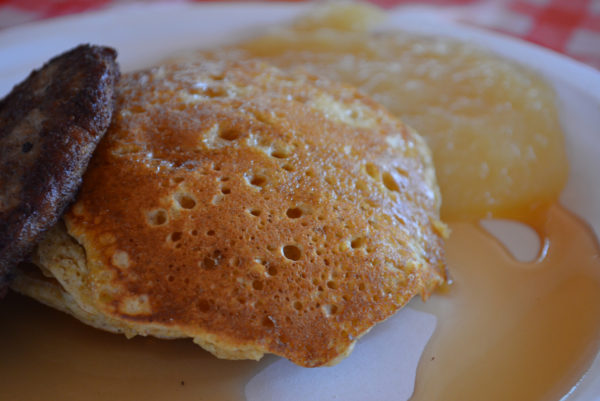 What Does the Maple Harvest Festival Cost?
Admission to the festival and all-you-can-eat pancake breakfast (including two organic sausages) for:
children, ages 5 and under: FREE
nonmembers: $10 (ages 12+) and $6 (ages 6–11)
members: $5 (ages 12+) and $3 (ages 6–11)
Menu Includes:
Pancakes, real maple syrup, two local pork sausage patties (per person), applesauce, and beverages (juice, coffee, tea, hot chocolate)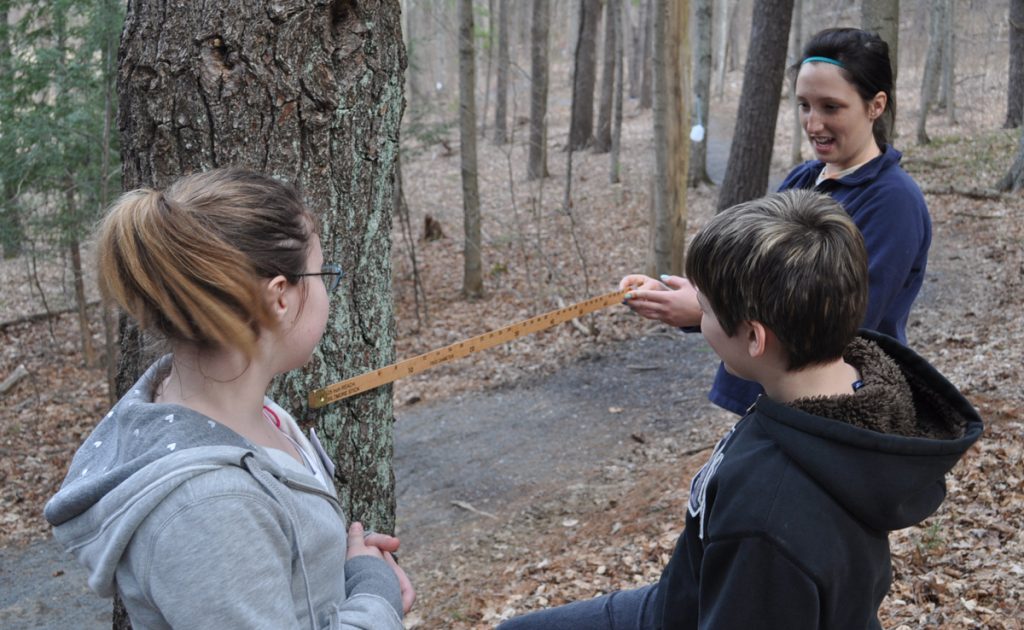 Visitor Information
Refer to the Visit Shaver's Creek page for information on parking, accessibility, groups, prohibited items, and more.
Volunteering
This event would not be possible without the help of volunteers, and we need some fun people to help make the weekend great. Pancakes with maple syrup will be provided, and we ask that volunteers commit to a 4-hour time slot (9:00 a.m.–1:00 p.m. or 12:30–4:30 p.m.) on Saturday or Sunday of the weekend. We have a multitude of volunteer positions available; see list below. Let us know if you are available and interested by filling out the volunteer form or by emailing Tori.
Food Service Prep: If you are looking to get your daily step count in, this position is right for you! Food service prep consists of running and washing dishes, getting ingredients for pancakes, and helping to clean tables. More information will be given upon arrival.
Sausage Station: With the help of trained supervisors, this station gives you the opportunity to cook sausage for our hungry guests! If you like the smell of cooking breakfast in the morning, here's your spot!
Zero Waste Czar/Recycling Efforts: In this position, you are tasked with ensuring that leftover food and recycling is placed in the proper zero waste container. If you have a passion for going green, this job is a dream!
Parking: Safely directing traffic into and out of the center's parking lots. If you like organization and directing people, park yourself in this position.
Earn Penn State Credit
Penn State students can earn 2-credits by helping to lead and interpret maple sugaring content at our educational stations during the festival. This is a great opportunity to engage with other students and the Shaver's Creek community. For more information, please see the flyer for 2022 (PDF) or view information about our Credit Courses.