2021 Maple Harvest Festival Canceled
With the health and wellness of everyone in mind, Shaver's Creek has decided to cancel this year's Maple Harvest Festival. We appreciate your understanding and hope to see you at the next one!
We welcome you to join us to celebrate the first harvest of the new year with Shaver's Creek! Since 1984 we have hosted our Maple Harvest Festival and Pancake Breakfast to help people learn about the maple sugaring process — both in colonial times and the present day. At the festival you can:
learn how to identify and tap sugar maple trees and visit the Sugar Shack to see sap transformed into syrup
watch costumed interpreters demonstrate sugaring techniques used by Native Americans, pioneers, and modern-day farmers
enjoy live music
see live animal programs to learn about our resident birds of prey, reptiles, and amphibians
climbing wall is open from 10:30 a.m–2:30 p.m.
savor all-you-can-eat pancakes and maple syrup!
2021 Schedule of Live Music and Animal Programs

| Saturday, March 27 | Musicians |
| --- | --- |
| Check back in early March, 2021! | Check back in early March, 2021! |
| Sunday, March 28 | Musicians |
| --- | --- |
| Check back in early March, 2021! | Check back in early March, 2021! |
Live Animal Programs
Learn about our animals and their facilities!
| Saturday and Sunday | Program |
| --- | --- |
| Check back in early March, 2021! | Check back in early March, 2021! |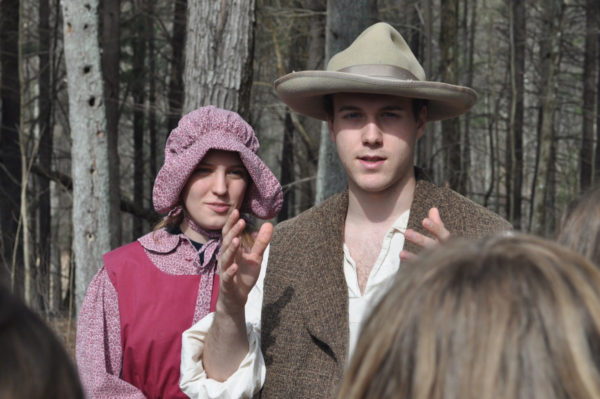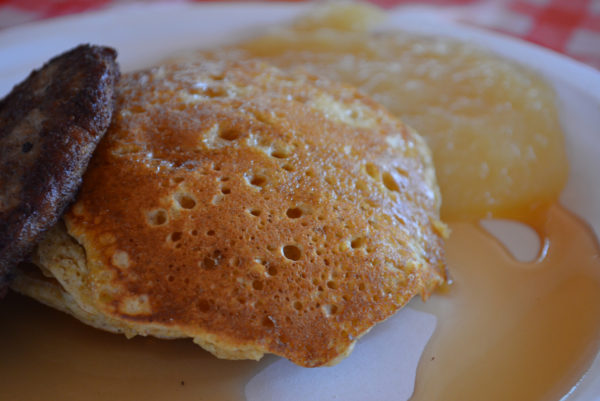 What Does the Maple Harvest Festival Cost?
Admission to the festival and all-you-can-eat pancake breakfast (including two organic sausages) for:
children, ages 5 and under: FREE
nonmembers: $10 (ages 12+) and $6 (ages 6–11)
members: $5 (ages 12+) and $3 (ages 6–11)
For an additional $2 per person, you can ride the bus to Shaver's Creek! Scroll down for more information.
Menu Includes:
Pancakes, real maple syrup, two local pork sausage patties (per person), applesauce, and beverages (juice, coffee, tea, hot chocolate)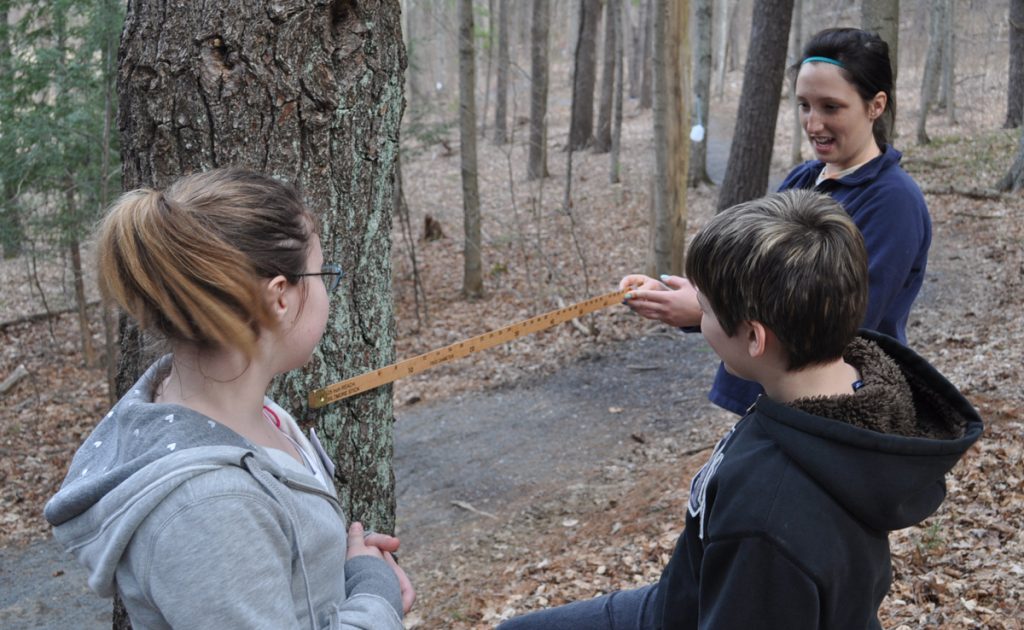 Visitor Information
Refer to the Visit Shaver's Creek page for information on parking, accessibility, groups, prohibited items, and more.
Volunteering
We will be looking to recruit some volunteers for the 2021 Maple Harvest Festival, held Saturday, March 27, and Sunday, March 28, from 10:00 a.m.–3:30 p.m. This event would not be possible without the help of volunteers, and we need some fun people to help make the weekend great. Pancakes with maple syrup will be provided, and we ask that volunteers commit to a 4-hour time slot (9:00 a.m.–1:00 p.m. OR 12:30–4:30 p.m.) on Saturday OR Sunday of the weekend. We have a multitude of different volunteer positions available, including greeting guests, parking cars, food service prep and clean-up, and working with our zero-waste efforts. Let us know if you are available and interested in volunteering by contacting Laurie at
lfm1@psu.edu
or by
filling out this form
.
Earn Penn State Credit
Penn State students can earn 2 credits to help organize and orchestrate the festival. For more information, please see the flyer for 2020 or view information about our Credit Courses.
Ride the Maple Bus!
Would you like a ride to the Maple Harvest Festival?
We will be offering a limited number of spaces (40 adults/kids) to ride the Maple Bus to and from the festival each day, March 27 or 28:
Participants will have (approximately) three hours at the festival
Cost: $2.00/person (regardless of age) for a round trip bus ride
Pick up and drop off in front of the Penn State HUB
No refunds
Schedule:
10:15 a.m. — Arrival and check in at the Penn State HUB with your Shaver's Creek host. The HUB Parking Deck is free on weekends.
10:30 a.m. — Bus leaves the HUB
11:00 a.m. — Arrive at Stone Valley (a host will guide you to the festival, about a ten minute walk.)
Enjoy your pancake breakfast at your pre-purchased time slot. Note: Please purchase your breakfast ticket for a time slot between 11:30 a.m.–1:30 p.m. to ensure that you have enough time to eat during your time at Shaver's Creek.
Enjoy the festival (interpretive stations, music, and programs) at your own pace.
2:30 p.m. — Meet at the Lake Trail trailhead to walk back to the bus
3:15 p.m. — Arrive back at the HUB!
To secure your bus reservation (available until sold out), when you purchase a ticket:

Purchase your festival/meal ticket for a time slot between 11:30 a.m.–1:30 p.m.
Add on the bus purchase option for each person.
Please note:  
Only the number of people who purchased a ticket will be allowed on the bus, due to space limitations. You may not show up with extra people.  
Strollers are not permitted.
Participants will need to be back at the designated meeting place to walk to bus pick up by 2:30 p.m. No exceptions.
Suggested items to bring: layers, water, appropriate clothing/shoes. Trails may be muddy and wet.
Parking at the HUB: Participants are required to obtain their own parking or method of getting to the HUB. The HUB deck is free on weekends.
There are no refunds once a bus ticket has been purchased.