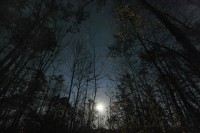 Well, if you like stars, planets, and existential questions, (or even if you want to skip the existential part), then you might like to explore the night sky with us on Friday, February 10th!  Astronomer Jason Young, a friend of Shaver's Creek and an expert on the night sky, will bring his telescope and a wealth of knowledge on to Shaver's Creek. For only $5—or free if you're a member—you can join us in wondering, oogling, and imagining the world of space. It's a steal either way.  There will activities for kids ages 8 and up, as well as guided sky viewing and a chance to look through the telescope.
If you're interested, give us a call to register ahead of time: (814) 863-2000.
Please dress for the winter weather!  We'll have a fire going, but it gets cold out there!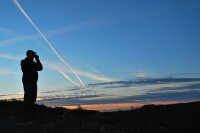 Friday, February 10th from 5 to 7 pm
$5 for non-members, free for members
Thank you to our members for making this program possible.
-Johanna "Juniper" Jackson
Spring 2012 Intern