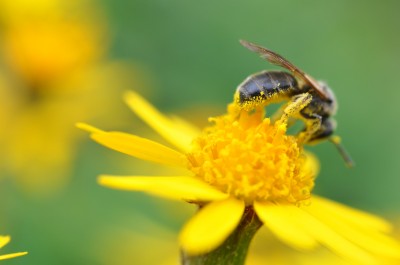 The Birding Cup isn't the only exciting event happening this weekend.  Come celebrate the arrival of spring and return of wildflowers at Shaver's Creek on Saturday, May 4, from 10:00 a.m.–3:00 p.m. with the Central Pennsylvania Native Plant Festival!
Bring friends and family for educational walks, programs, and resources, including guided walks of our native plant gardens and talks on using natives to attract birds and butterflies!
Presenters this year include Elizabeth Goreham, mayor of State College, who will be speaking about natives in the home garden; Pam Ford, board member of Pennsylvania Native Plant Society, who will speak about creating a butterfly haven in your backyard; Stan Kotala, Juniata Audubon Society board member, who will lead a leisurely stroll around Shaver's Creek gardens and discuss their role in attracting birds; and Eric Burkhart, Plant Science Program Director for Shaver's Creek, who will lead a walk through natural and landscaped habitats around the Center.  Feel free to join any or all of these educational programs!
Plenty of additional educational resources will be available all day long.  Tables will be staffed with friendly experts on natives, edible plants, and mushrooms, with experts from the Penn State Extension Master Gardeners, Juniata Valley Audubon Society, ClearWater Conservancy, and Wild Purveyors. There's also an all-day scavenger hunt for kids of all ages, afternoon bird of prey shows, and food vendor Eden View Organics will be onsite!
For a full list of educational walks, resources, programs, and vendors, visit the Native Plant Festival page.  Admission to the festival is free, but please come prepared to support vendors offering local food and native plants for sale.
We hope to see you at the 2013 Native Plant Festival!