Welcome to the Shaver's Creek blog! The entries here are posted by staff, interns, and volunteers, and aim to keep you informed about the programs, updates, and natural history happenings here at the Creek. Enjoy!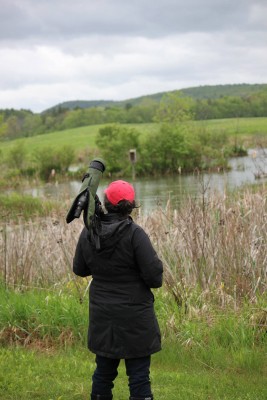 A recap of this year's birding big day A little bit of rain and cold can't stop the incredible event that is the Birding Cup. Not even close. Over a hundred people took ...
Every year, passionate birders gather for one of the highlights of spring: Birding Cup. As bird migration peaks here in central Pennsylvania, over 20 teams will flock to ...
by Noel "Bobcat" Bond, Spring 2017 Environmental Education Intern Late March and early April mark the beginning migratory flights of American Kestrels (Falco sparverius) returning ...
by Claudia "Juniper" Rosen, Spring 2017 Environmental Education Intern Shaver's Creek is undeniably a community of bird lovers. Tales of unique birds and first of the year sightings ...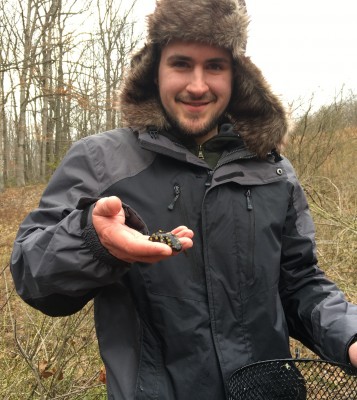 By Jake "Mudpuppy" Smith, Spring 2017 Environmental Education Intern On a rainy night on the first of March, a large mole salamander has emerged from the ground after spending almost the entire year just beneath the ...