Wilderness Experience
A wilderness orientation program for incoming first-year Penn State students
Orion, one of the most prominent constellations in the northeastern sky, contains some of the brightest stars in the heavens and acts as a guide for travelers and adventurers. Similarly, the ORION Wilderness Experience is designed to guide incoming Penn State students as they embark on their university adventure. Earn all 3 of your GHA credits as you develop bonds with each other and the natural community.
Depending on which Penn State campus you have been admitted to, we have an ORION session for you! Look in the right sidebar for the ORION dates for your campus.
What Are the Goals of ORION?
ORION is designed to provide you with the opportunity to:
meet other incoming students and form solid friendships
engage in a fun, physically challenging outdoor experience
foster your personal growth, increase your confidence, and bolster your self-esteem
increase your appreciation for the environment
learn outdoor skills that focus on the "leave-no-trace" philosophy
gain familiarity with the natural offerings of central Pennsylvania
set goals for your first year at Penn State
have more fun than you could have ever imagined
What Activities Are Included in ORION?
Four days and nights of backpacking through the rugged, beautiful terrain of central Pennsylvania
A follow-up community service project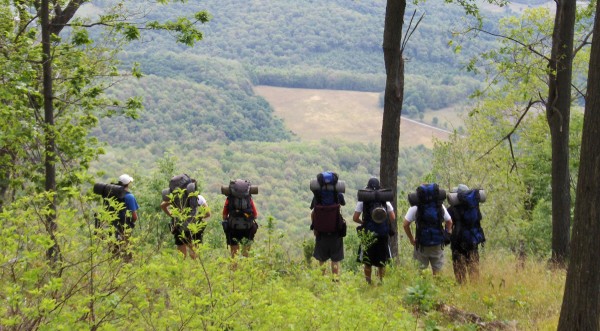 How Do I Prepare for ORION?
Bring a positive attitude and be willing to try new things.
Physically prepare yourself — you will be hiking on variable terrain between two and ten miles each day with a loaded backpack.
Bring personal gear and appropriate clothing.* (See welcome packet.)
*ORION will provide all group gear, including tents/tarps, stoves, and cookware. Backpacks, sleeping bags, and sleeping pads will also be provided.
What Are the Course Requirements for ORION?
Because ORION is a 3-credit, Penn State course (KINES 089), there are specific requirements to fulfill. You must:
participate in a positive manner during the entire trip
keep a creative and insightful journal
write a final paper that summarizes what you have learned
write a detailed goal statement for your first year
participate in a follow-up community service project around State College/University Park
attend a wrap-up session in early fall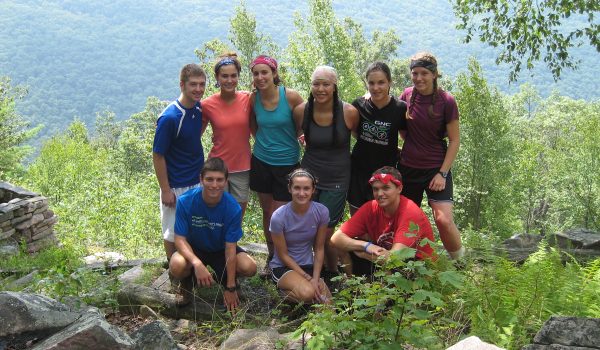 Important Notes:
A welcome packet will be sent via email to confirm your acceptance into the program.
KINES 089, Wilderness Experience will be listed on your course schedule; DO NOT drop this class or you will lose your space in ORION.
All students participating in a fall session of ORION must be registered as full-time students. Students in the summer session do not need to be enrolled full-time, and will be charged tuition per credit, based on current rates and Pennsylvania state residency.
The 3 credits from ORION meet all of the three Penn State General Health Activity requirements (GHA).
Students in this program will have the opportunity to register for RPTM 397S, a first-year seminar offered exclusively for AURORA participants. For more information and/or to register for this course, call 814-863-2000.
Students may also be interested in attending the URSA Urban Service Experience program in Philadelphia, the POLARIS North Woods Wilderness experience, or the VEGA West Coast Wilderness experience, all of which are modeled after the ORION program.
Still have questions about ORION? Visit our Frequently Asked Questions page to learn more!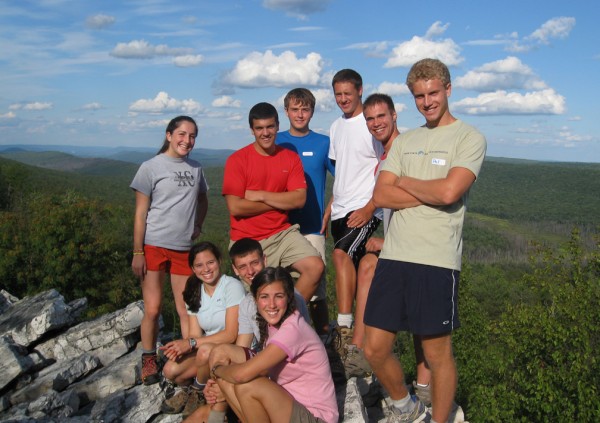 Thanks to Appalachian Outdoors for their generous support of the ORION program.