Urban Service Experience
A five-day community service experience in Philadelphia for first-year Penn State University Park students
Ursa Major — one of the most recognized constellations in the sky — never sinks below the horizon, providing a constant bearing to the North Star. The URSA Urban Service Experience will provide you with the direction to start your journey at Penn State. Since 2000, this Penn State student orientation program — held in Philadelphia — has provided incoming first-year students with an opportunity to participate in community service projects while making friendships that will ease the transition from home to college. Earn 3 credits as you work side-by-side with other incoming Penn State students, the participants will learn about the benefits of serving a community and become more aware of the needs of those appreciating their service.

What Activities Are Included in URSA?
Four days of community service in Philadelphia:
Participate in active outdoor service work in Philadelphia's Fairmount Park.
Make a difference in the lives of seniors through a day of service.
Get involved with a community revitalization project in one of Philadelphia's neighborhoods.
Fun evenings of dynamic speakers, activities, and tours:
Explore Philadelphia's inspiring neighborhood murals, created by communities in an effort to clean up their neighborhoods and improve their quality of life.
Visit South Street and enjoy a Philly cheesesteak on the "Rocky steps."
Celebrate your week of success with a final cookout.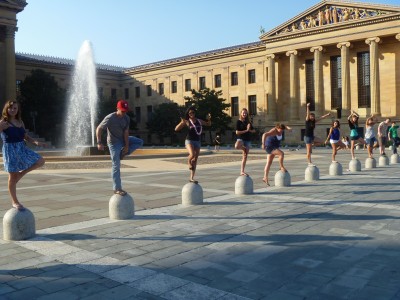 What Are the Course Requirements for URSA?
Because URSA is a 3-credit, Penn State course (RPTM 297), there are specific requirements to fulfill. You must participate in a positive manner during the entire trip, while also keeping a creative and insightful journal.  Additionally, you are required to complete post-trip assignments and attend meetings during the fall semester.  More detailed descriptions of these assignments and meetings can be found in the course syllabus.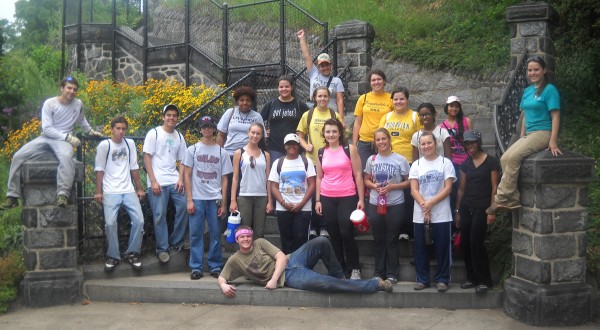 Where Will You Be Staying?
You will stay at the Chamounix Hostel, a historic mansion in Fairmount Park. Sleeping conditions will be in air-conditioned, dormitory-style rooms with bunk beds. Visit www.philahostel.org to check out the accommodations. Additional details on the lodging will be included in your Essential Information Packet.
How Much Does It Cost?
If you are enrolled as a full-time student (12 or more credits) for fall semester, there is no additional tuition fee. There is a nonrefundable $215 class fee that will be billed directly to your student account. Cancellations must be received by email to ursa@outreach.psu.edu at least three weeks prior to the program start date so that students on the waiting list may enjoy the URSA experience.
Where Will You Meet Your Group for URSA Fall?
Arrival Registration starts at 8:30am at the Chamounix Mansion Youth Hostel in Philadelphia, PA on the first day of your URSA week. We will have a welcome meeting at 9:00am. Please bring everything you will need for the trip—there will be leaders at the hostel to meet you. Please do not be late. If you drive on your own to Philadelphia instead of being dropped off, you will not be permitted to drive your car during the week of the course. Parking is available at the hostel for your car — but at your own risk.
The URSA Urban Service Experience program is modeled after the award-winning ORION program — a wilderness orientation program for incoming students that has been running successfully since 1996.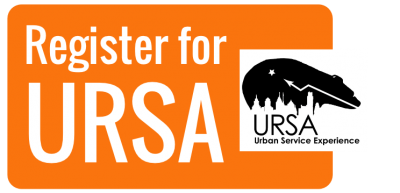 Registration is closed. Check back later for more information on registering for 2017!
Still have questions about URSA? Visit our Frequently Asked Questions page to learn more!