West Coast Wilderness
A wilderness orientation program on the west coast for first-year Penn State students to University Park campus

Vega — the brightest star in the constellation Lyra — is the second brightest star in the northern celestial hemisphere, glowing blue and white. It is highly likely that the VEGA Wilderness Orientation Experience will be the brightest start to your career at Penn State. Begin either a coastal journey of hiking along wild coastlines, camping on beaches and exploring old growth forests of the Olympic Peninsula, or choose the mountain adventure where you will hike past streams and hear birds chirping as you experience the breathtaking view of Mount Olympus—while learning about college life, forming lasting friendships, enjoying breathtaking views, and earning all 3 of your required GHA credits.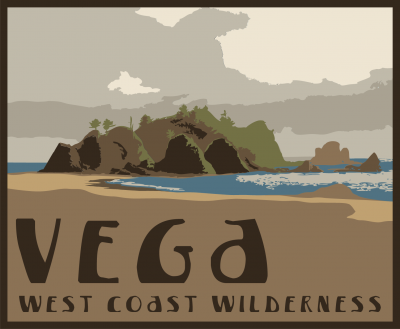 VEGA takes place in Olympic National Park, Washington. Students will meet their group leaders at the Seattle-Tacoma International Airport, where they will embark on five days and five nights of a coastal or alpine mountain wilderness expedition. This trip culminates with a morning of sea kayaking.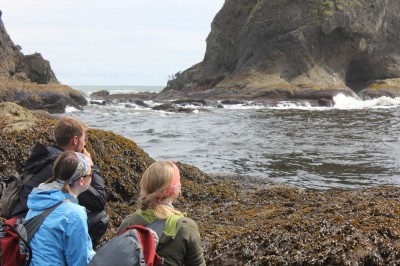 What Are the Goals of VEGA?
VEGA is designed to provide you with the opportunity to:
meet other incoming students and form solid friendships
engage in a fun, physically challenging outdoor experience
complete all three of your required GHA credits
foster your personal growth, increase your confidence, and bolster your self-esteem
experience some of this country's most beautiful wilderness
challenge yourself to learn new outdoor and backcountry living skills
set goals for your first year at Penn State
have more fun than you could have ever imagined
What Is VEGA All About?
Upon arriving at the Seattle-Tacoma International Airport to meet up with your leaders and the other students participating in VEGA, you will set up camp for the night, get to know your fellow classmates, and learn about the expedition that awaits. Your incredible journey in the Olympic Wilderness will begin as you hike approximately six miles to your first campsite, where you will learn Leave No Trace backpacking and camping ethics. In the following days, you will explore waterfalls, creeks, coastal or mountain features, and see picturesque views while talking about student life at Penn State. Before the week is over, you'll enjoy a day of sea kayaking and a delicious cookout! On the final day, you'll say your good-byes before boarding your plane back — but it won't be long until you're reunited on campus for many more spectacular adventures at Penn State.
See the VEGA Costal Expedition Agenda or the VEGA Mountain Expedition Agenda for full details on the two different options offered.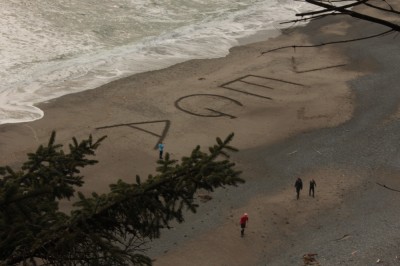 How Do I Prepare for VEGA?
Bring a positive attitude and be willing to try new things.
Physically prepare yourself — you will be hiking as many as eight miles through sand and up hills each day with a loaded pack.
Be open to meeting new people — you'll likely be making friendships that will last a lifetime.
Bring all personal gear and clothing from the gear list outlined in your welcome packet (which may be found under "Related Links" on the right sidebar).
*VEGA will provide all group gear, including tents/tarps, stoves, and cookware. Backpacks, sleeping bags, and sleeping pads will also be provided.
What Are the Course Requirements for VEGA?
Because VEGA is a 3-credit, Penn State course (KINES 089), there are specific requirements to fulfill. You must:
participate in a positive manner during the entire trip
keep a creative and insightful journal
write a final paper that summarizes what you have learned
write a detailed goal statement for your first year
participate in a follow-up community service project around State College/University Park
attend a wrap-up session in early fall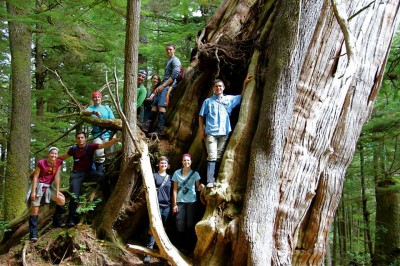 Where Does My Week of VEGA Start?
Once you receive your welcome packet, please read thoroughly for information about booking your travel arrangements.

You are responsible for making your own travel arrangements for your VEGA week. It is extremely important that you book your flight to arrive during the designated times outlined in your welcome packet.  You will be given detailed instructions on where to meet your leaders and other VEGA students at the airport.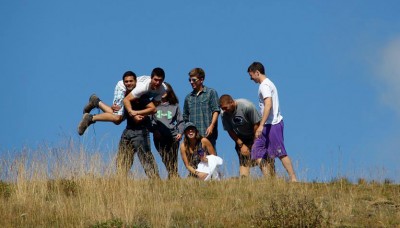 Important Notes:
A welcome packet will be sent via email to confirm your acceptance into the program.
KINES 089, Wilderness experience will be listed on your course schedule; DO NOT drop this class or you will lose your space in VEGA.
All students participating in VEGA must be registered as full-time students at Penn State University Park campus in the semester you take VEGA.
The 3 credits from VEGA meet all three of the Penn State General Health Activity requirements (GHA).
Students in this program will have the opportunity to register for RPTM 397S, a first-year seminar offered exclusively for AURORA participants. For more information and/or to register for this course, call 814-863-2000.
Students may also be interested in attending the URSA Urban Service Experience program in Philadelphia, the POLARIS Wilderness Experience in the White Mountains of New England, or the award-winning ORION Wilderness Experience program.
Still have questions about VEGA? Visit our Frequently Asked Questions page to learn more!