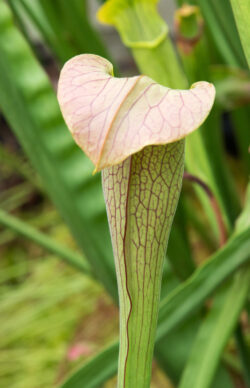 Join Shaver's Creek staff Alexa Sarussi for a free, in-person, and socially distanced morning of nature journaling. This month's Community Nature Journaling focus will be… exploring a swamp!
Join us on Saturday, June 25, for Community Nature Journaling at Black Moshannon State Park. We'll walk the boardwalk to observe swamp life and maybe even some carnivorous plants! 
This session will introduce participants to diverse nature journaling techniques. It will culminate with sharing our learnings and reflecting together. All ages, families, and individuals are welcome. We encourage parents to bring children who express genuine interest in nature drawing and to monitor their behavior. Youth participants must be accompanied by an adult participant.
We will meet in the parking lot on the east end of the Bog Trail for the flat 0.5 mile loop. Black Moshannon State Park is around 30 minutes from State College. Participants are responsible for their own transportation.
Registration is capped at 20 participants.
This event is free and open to the public thanks to the generous support of Shaver's Creek members.