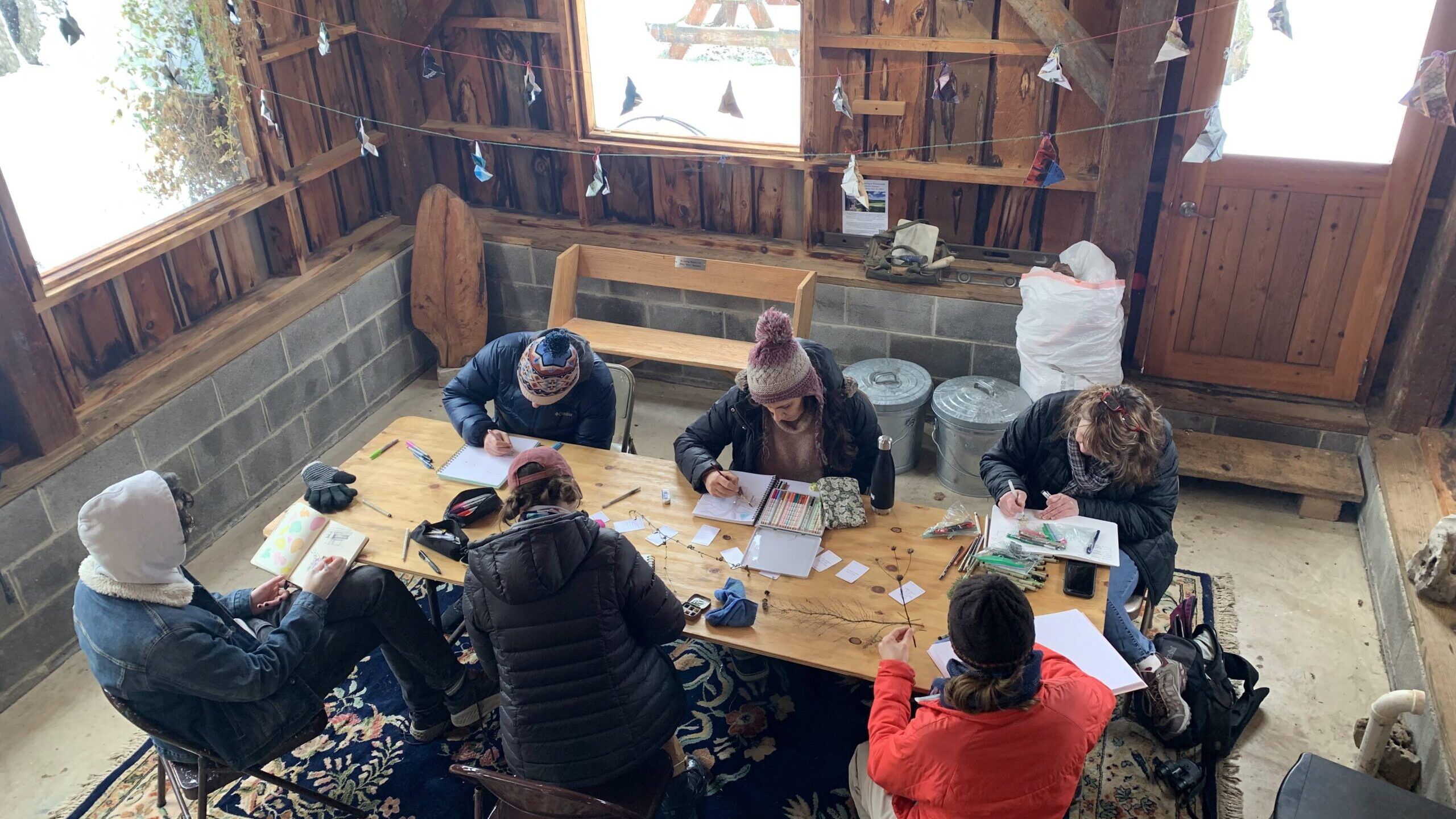 When: December 16, 2023, 10:00 am – 12:00 pm
Where: Rhoneymeade, Centre Hall, PA
Add to Calendar: iCal | Google
Join Shaver's Creek staff Alexa Sarussi for a free, in-person morning of nature journaling.
Join us to wander the wintry grounds of Rhoneymeade. Whether it's your first time, or you're returning to deepen your sense of place, you can choose your own adventure: explore the native plants meadow, walk the labyrinth, visit the heritage farm animals across the street, or keep warm in the cozy, wood-stove-heated studio space.
This session will introduce participants to diverse nature journaling techniques. It will culminate with sharing our learnings and reflecting together. All ages, families, and individuals are welcome. We encourage parents to bring children who express genuine interest in nature drawing and to monitor their behavior. Youth participants must be accompanied by an adult participant.