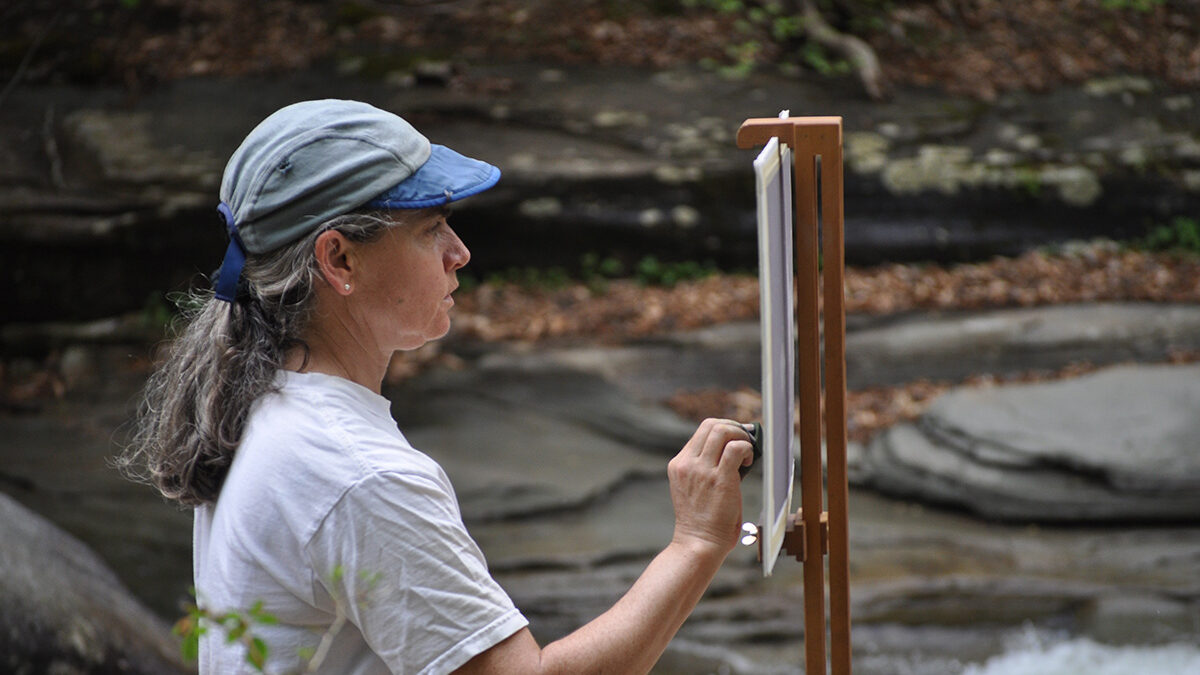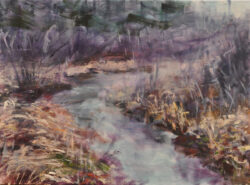 Try it out! See more and connect with Nature by creating within it. Geared toward those with little to no prior experience in art, this workshop will focus on hands-on, outdoor sketching and painting as a means to deepen awareness and connection with Nature. Fundamental artistic skills will be developed through demonstration and doing, and an inquisitive and encouraging approach. Art materials are provided, and we'll meet rain or shine, utilizing covered spaces as needed. Join us at the edge of lake and woods, explore painting, and see what is stirring.
The instructor, Alice Kelsey, is a local professional artist working primarily in a colorful abstract impressionist style. Most of her paintings are started outside, where she finds vitality and wonders of color and form. Learn more about Alice and her work on her website.
What To Bring
Wear clothing and shoes that will keep you comfortable and warm working outside. Layered garments work well for adjusting to conditions: baselayer, middle insulating layer, and outer rain/wind shell. Bring a small blanket/ tarp (to sit on sloping ground), folding chair, hat with brim, and a water bottle (about 1 liter — we'll use some for painting). Remember to use sun and insect protection too!
Registration
This program is open to adults age 16 and above. We will meet in the Silvi Classroom before heading outside.
The program fee is $40 for members and $45 for non-members. Registration is capped at 12 participants.