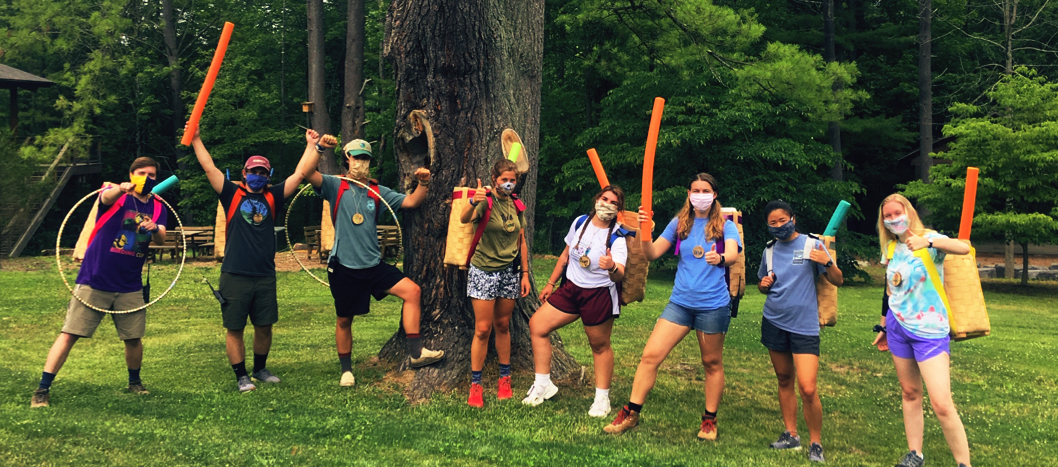 Looking for a fun opportunity this summer for you and your family? Just because Shaver's Creek is closed doesn't mean we can't explore together! Bring your family out for a hike in the woods led by a Shaver's Creek Naturalist for a chance to explore, discover, and learn about nature.
These hikes are special, registration-required events designed to connect your family to Shaver's Creek during our closure.  We hope to see you soon!
Family Summer Program Details
The Family Summer Program is for one family/household unit and will feature a hike lasting one hour and fifteen minutes with activities and exploration.
A family/household unit is defined as a group of people living together. Maximum group size is seven people.
There is a registration fee of $10 per family/household unit per time slot. See below for time availabilities.
Registration must be completed online at least one day in advance. Payment is required at the time of registration.
We ask that families/households only register for one time slot at this time.
A parent or guardian of adult age is required to stay with the family/household unit for the entire duration of the program.
Self-assessment Health Check
All program participants are requested to complete a self-assessment health check before arriving at the nature center. The self-assessment must be done for each member of the family attending the hike and consists of the following:
Have you experienced any COVID-19 symptoms (per CDC updated list):

Cough
Shortness of breath or difficulty breathing
Or at least two of the following symptoms:

Fever — subjective fever (feeling feverish or temperature of 100°F or higher)
Chills
Headache
Sore throat
Repeated shaking with chills
Muscle pain
New loss of taste or smell

Check your temperature and register a temperature of less than 100°F.
All participating adults will be asked to verify during check-in that they have conducted the self-assessment and one adult responsible for any minors in the group will verify on their behalf. For our safety and yours, if a member of your group does not pass the self-assessment or has a fever of 100°F or higher, the entire group will not be able to participate in the hike.
Registration